Print me
Introduction
Challenging but satisfying.
Ingredients
Serves: 10 people
caster sugar
black pepper
lean beef
salt
herbs
Method
Bresaola Veal is a community recipe submitted by zoagli81 and has not been tested by Nigella.com so we are not able to answer questions regarding this recipe.
Massage the meat sprinkled with black pepper, cover with a mixture of salt and sugar 50/50. Put it in a container (I used a corningware pot of the cover.) Let stand at room temperature (the temperature was in my basement, as we see from the photo that is 60 degrees Fahrenheit 14 degrees Celsius).
After 24 hours rinse the meat with water. Dry with paper towels. (At this point the meat should lose about 75 or 100 grams of water) and sprinkle black pepper and then rub with a mixture of salt and sugar to cover 50% and allow to stand still at room temperature.
It's important that there is a thick coating of the mixture to prevent rot. After 72 hours I carried in a container with a stainless steel cover again with a mixture of salt and sugar and I put a load on (a slipper will keep you cooked (about 2 kg) covered with parafilm.
Additional Information
For those unaccustomed to hunger with anytime snacks.
Other recipes you might like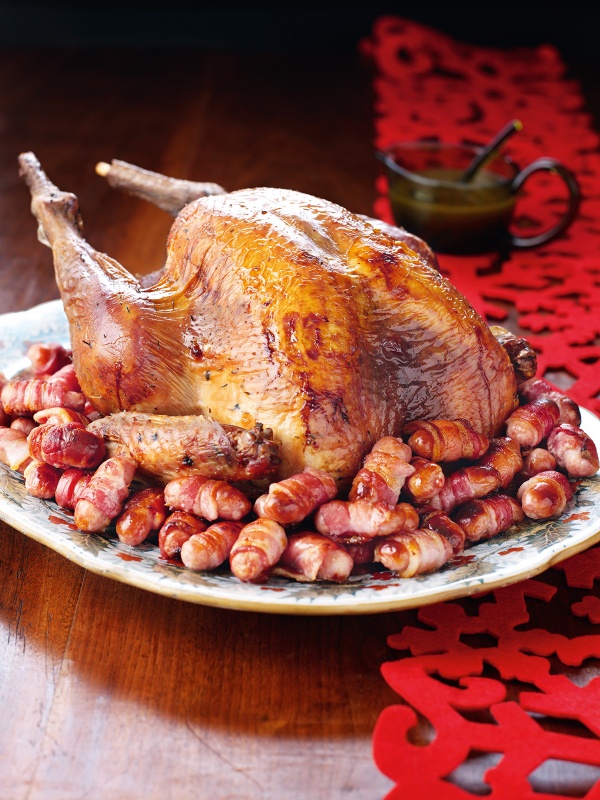 Spiced and Superjuicy Roast Turkey