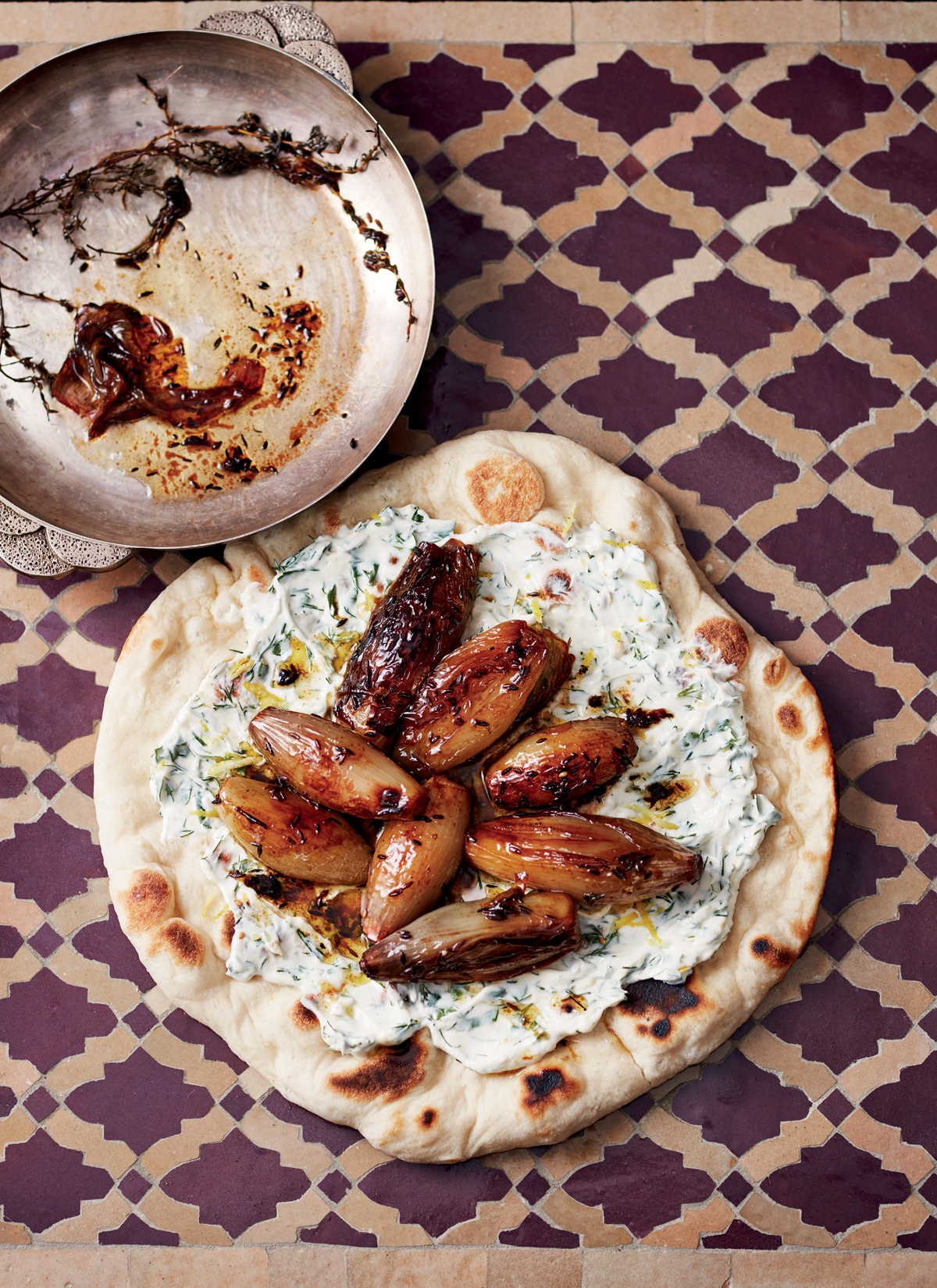 "This book goes to the heart of the relationship between food and identity, and conveys a sense of belonging through beautiful, compelling and, yes, joyous recipes. I just want to eat everything in it." These are the words I wrote when I first got the page proofs of Joudie Kalla's new book, and which are emblazoned on its cover. I make no apology for quoting myself here, as they say exactly what I feel. You have no idea how difficult I found it to choose the recipe: so many were clamouring for special attention. I longed to draw your attention to the Qatayef, pancakes squidgily stuffed with sweet cream, drizzled with orange blossom syrup and scattered with pistachios and rose petals, the Muttabal cause, smashed courgettes with chilli, yogurt and mint, the poussin stuffed with green-herbed freekeh, the semolina strudel and knafeh cheesecake and - I could go on. But the recipe I've chosen is the one that's been singing its siren song insistently to me from the minute the book arrived: the Caramelized Shallots with Herby Labneh on flatbread. And I do rather feel that both the Palestinian taboon bread and the caramelized shallots will find a place at your table with many other partners, too. You can buy labneh in middle eastern stores, though it's not hard to make it yourself. You can find a recipe in Kalla's first book, Palestine on a Plate (which also featured on CookbookCorner, with a wonderful recipe for chick pea fatteh) and there are many recipes and videos for it online.
From Baladi: Palestine - a Celebration of Food from Land and Sea by Joudie Kalla, published by Jacqui Small £26.00
Photos by Jamie Orlando Smith.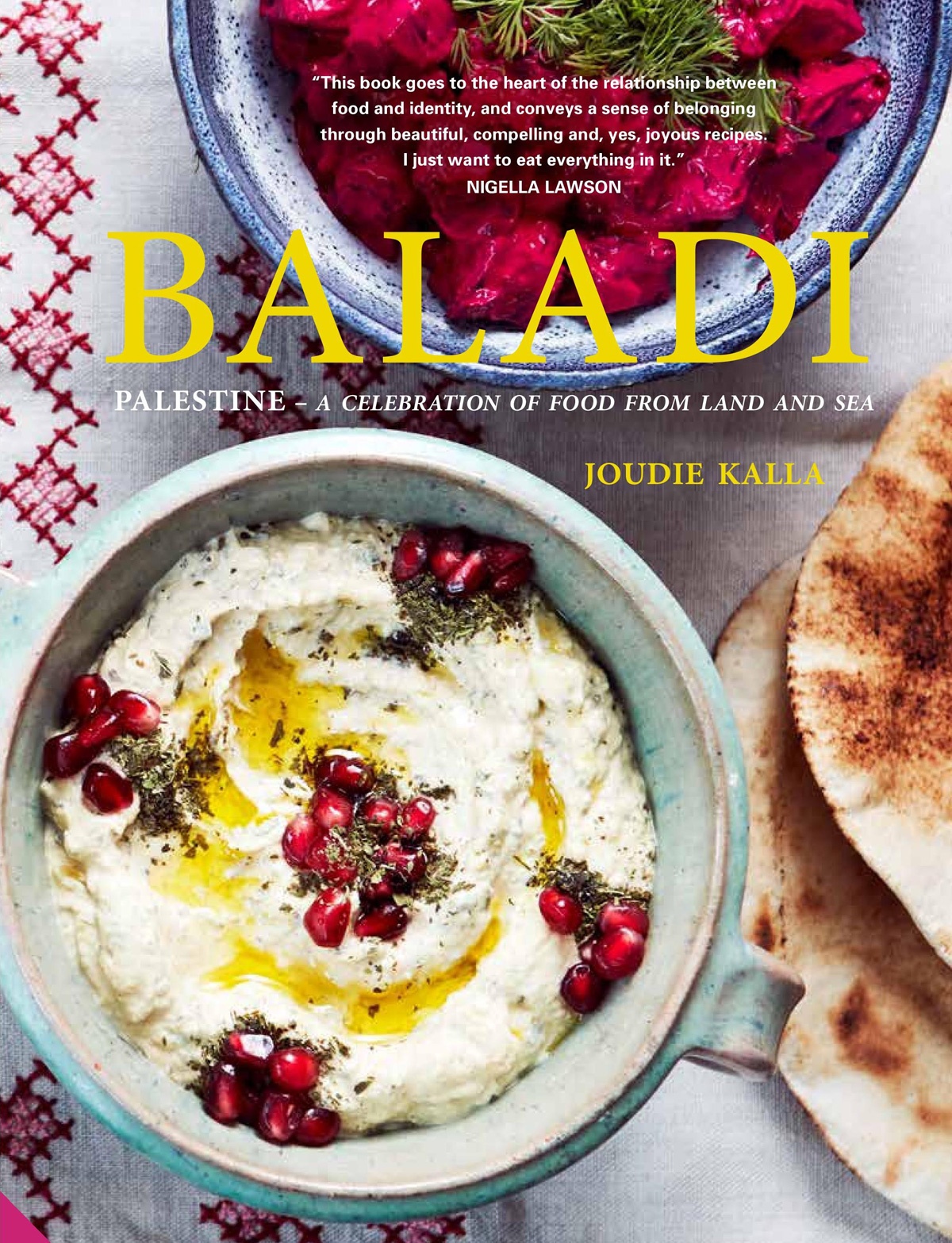 Try this recipe from the book