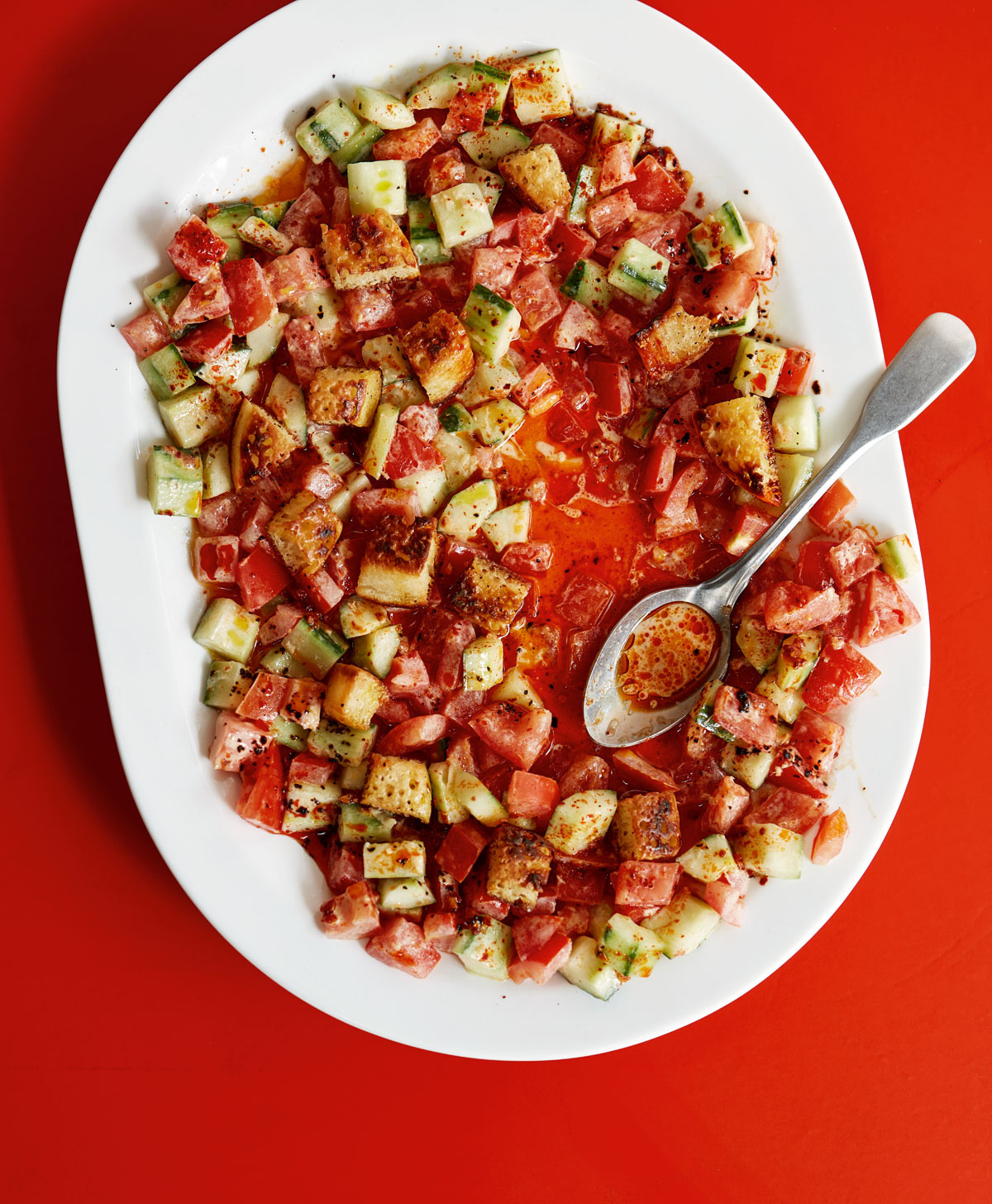 The subtitle to Ixta Belfrage's first solo cookbook, Mezcla, promises "recipes to excite", and boy does she deliver. I have to add that as a general rule, I'd find such a promise cause for alarm, seeing it more as a threat of vertiginously flamboyant trickiness ahead. But there is something about Belfrage's rambunctious mix of flavours and ingredients — she was brought up in Italy and Mexico and lived for a while in Brazil, where her mother is from — that just makes sense. She espouses a jubilant fusion that's both coherent and convincing.
And while, as mentioned, it's Belfrage's first solo title, she co-authored Flavour along with the great Ottolenghi and is at her most contagiously confident with big, bold bright flavours. Some recipes, to be sure, include ingredients you might not have in your kitchen cupboards already, but there's generous room for manoeuvre and plenty of recipes that provide adventure more accessibly.
Such is the intense heat at time of writing that I've avoided spending protracted amounts of time with hobs burning and ovens at full blast, but I have invigorated myself by drawing up greedy lists! Indeed, I've made so many lists, I have to whittle them down, and then further condense them here to give you some idea of the thrilling scope of the book. I should, by rights, recoil in horror at the notion of deep-frying — the interior temperature of my house feels like being surrounded by bubbling chip pans as it is — but it's the Fried Bread To Go with Just About Anything (think bread dough, formed into little rolls, which are then plunged into hot oil) that I'm dreaming about making first. But there is so much to bring cheer to a jaded palate: Confit Squid and Aubergine Pasta; Scallops with Curried Onions and Lime (I'd already been eying up the Cheesy Polenta with Curried Onions!); Mussels and Orzo in a Coconut and Saffron Stew; Giant Cheese on Toast with Spring Onion, Honey and Urfa Butter; Oyster Mushroom Noodles with Caramelised Caraway Onions; Spinach and Herb Dumplings with Cherry Tomato Sauce (which, incidentally, is one of the vegan recipes in the book); and I'm lured by the two cassava recipes (one a creamy gratin, the other a gorgeous take on chips) as I ate a lot of cassava when I was in Brazil but have never cooked it myself. Before I get on to the recipe I'm sharing with you today, I have a trio of desserts to bring to your attention. There are indeed more, but I cannot move on with my life unless I tell you about her Sticky Banana and Chocolate Pan-Cake; Miso Caramel Ice Cream Bomba; and — I swoon — Coffee Ice Cream with Kahlua Fudge Sauce.
The recipe I've chosen is the rapturous (and vegan-friendly) Tomato Salad with Tahini Ginger Sauce, Chilli Oil and Crumpet Croutons. And yes, I did say Crumpet Croutons!
Extracted from Mezcla by Ixta Belfrage (Ebury Press, £26).
All photography by Yuki Sugiura.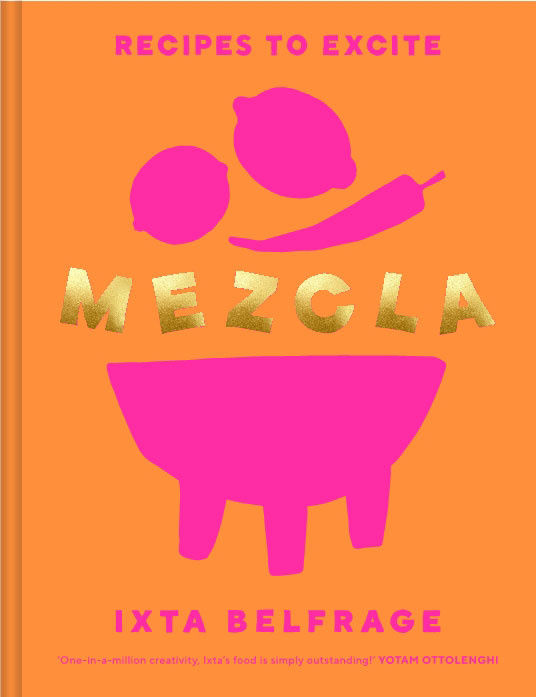 Try this recipe from the book