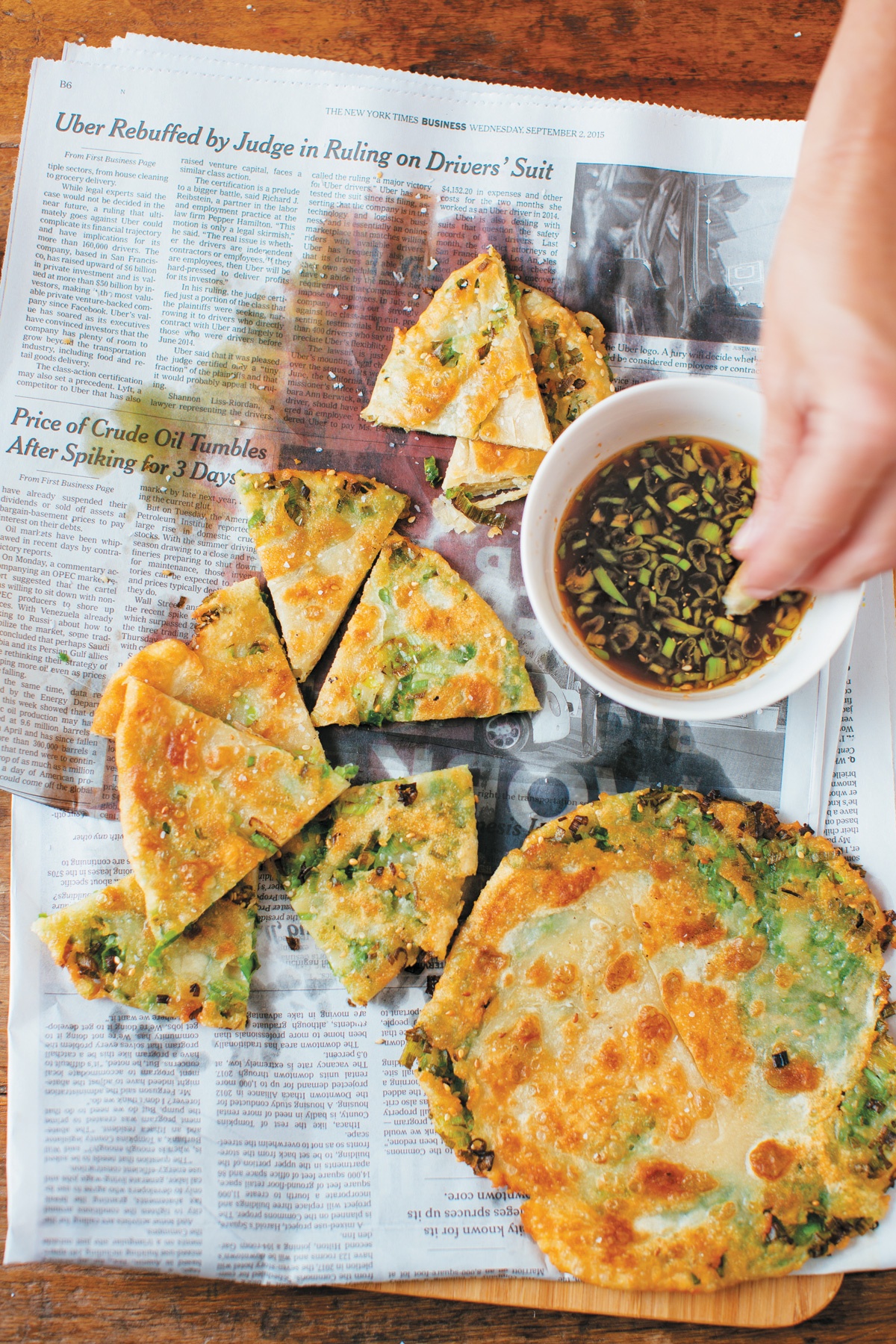 I fell in love with this book as soon as I read the introduction, with its talk of "fried water". This turns out to be a family recipe (which gets its full due later on in the book) for a simple soup made by slow-cooking onions, adding water to make a broth which is then enriched and thickened with egg. Actually, I was pretty smitten even before that, the minute I had this beautiful volume with its red-onion-coloured sprayed edges in my greedy hands.
Onions, as all of us who cook know, form the basis for innumerable recipes, but this book puts them centre stage, covering the whole allium family, and does so persuasively that I don't believe there is a single recipe in this book I don't want to cook. So where to start now, as I pick a recipe for you? It's hard: Curried Onion Fritters with Mint Raita, Red Onion Dosas with Coconut Chutney, Za'atar Onion Petals with Beets and Labneh, Garlic Confit and so much more besides all clamoured to be chosen. But I kept turning back to these Scallion Sesame Pancakes and, although I know I'll be cooking so much more from the book too, knew it had to be these as a fabulous first taste.
You can see the link to the actual recipe below, but here is their helpful photo guidance on rolling the pancakes:
Working with 1 ball of dough at a time (loosely cover the remaining dough with the damp towel), roll it out with a rolling pin on a lightly floured work surface into an 8-inch disc (1).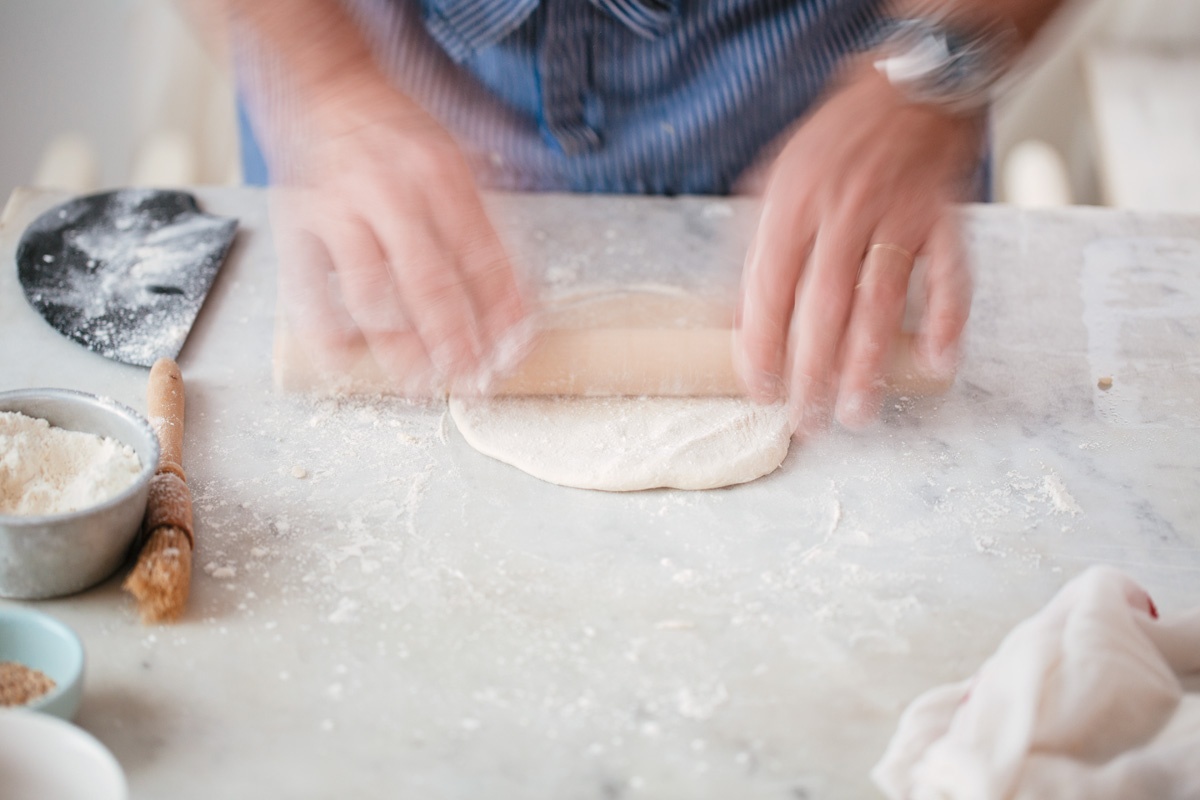 Using a pastry brush, brush a thin layer of sesame oil over the top of the dough (2).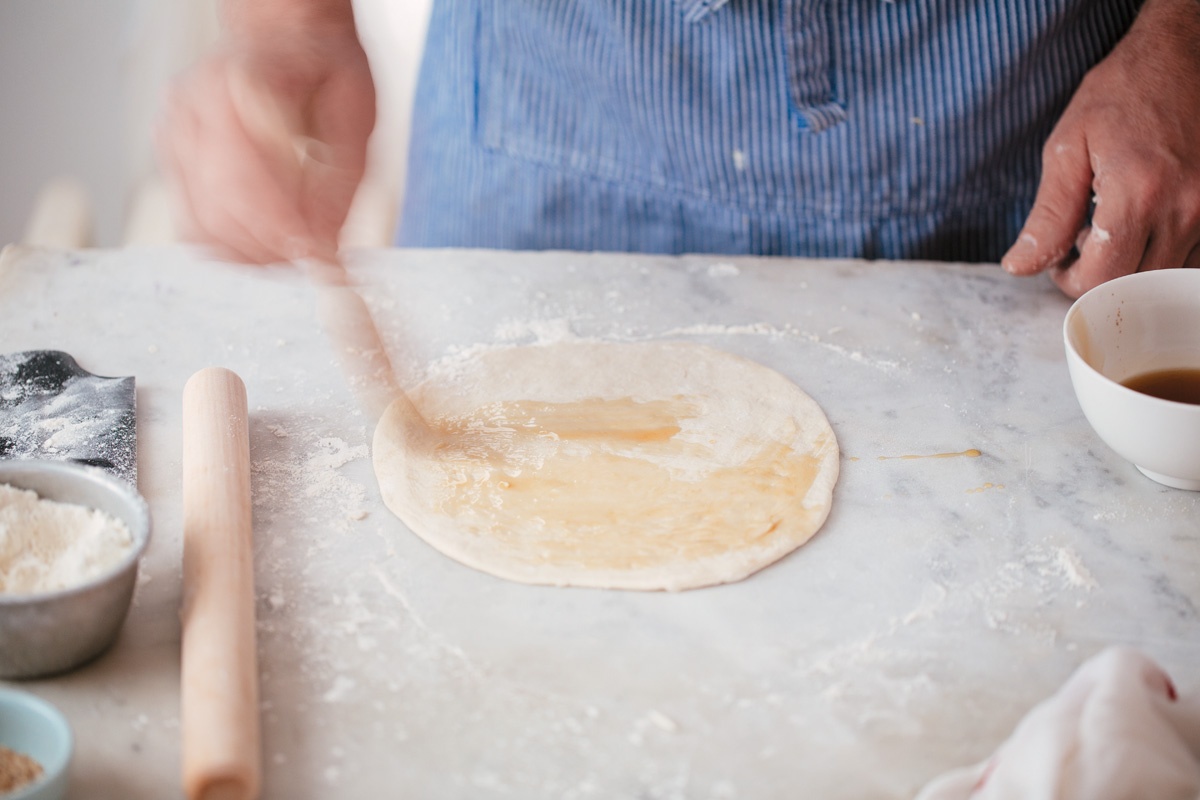 Roll the dough up like a jelly roll (3),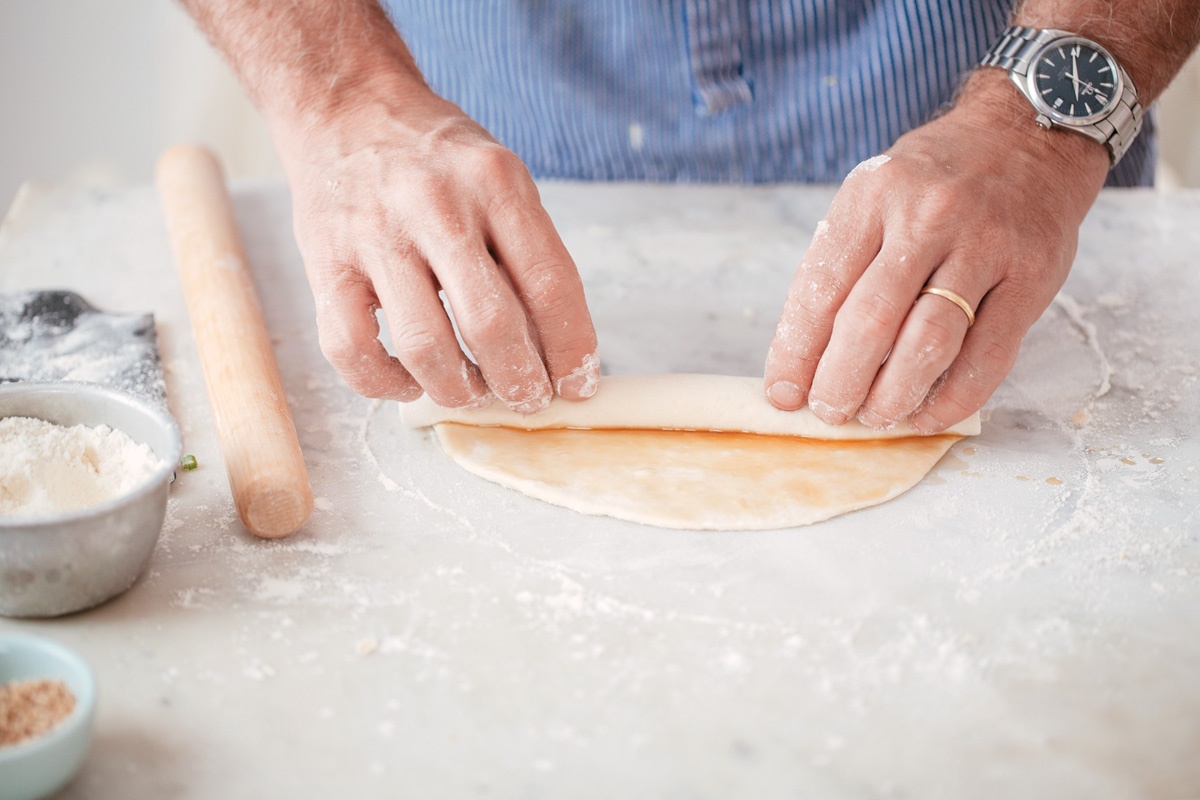 then tightly roll it again like a snail's shell, tucking the end underneath (4).
Set the roll down on the work surface, spiral side up, and flatten gently with your hand (5).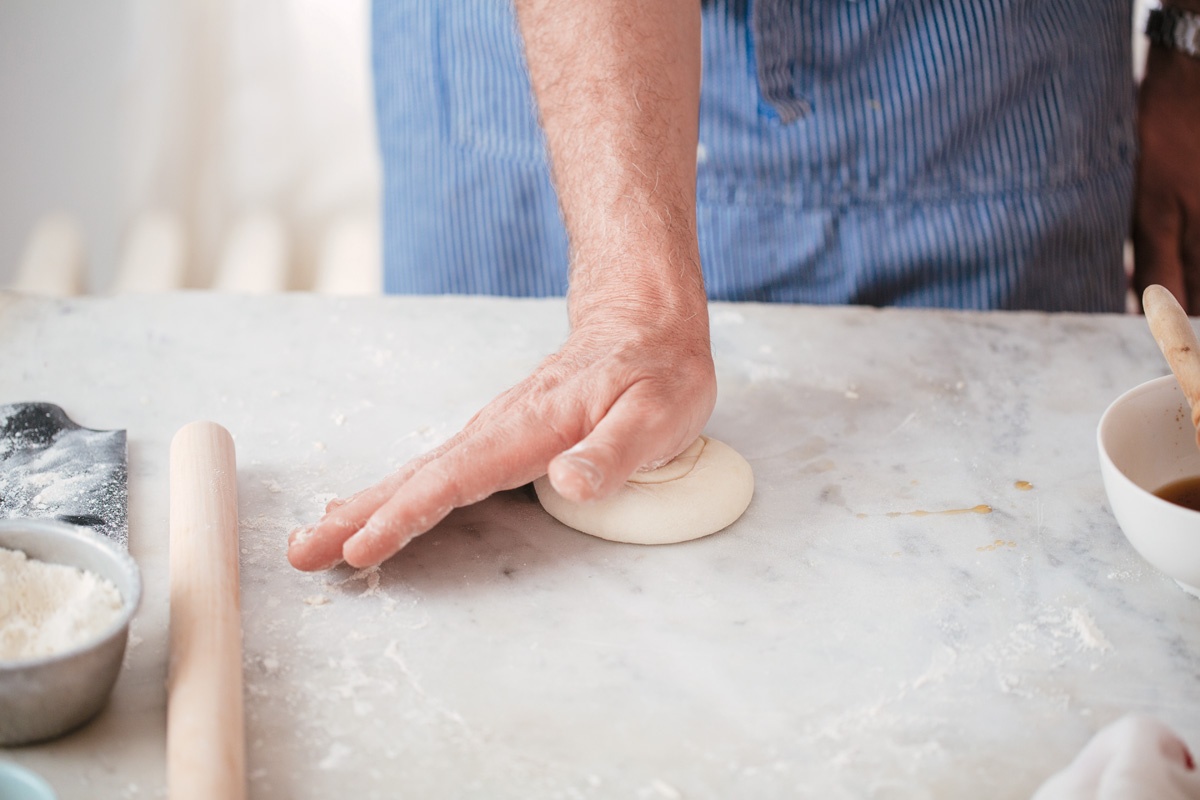 Re-roll the dough into an 8-inch disc (6).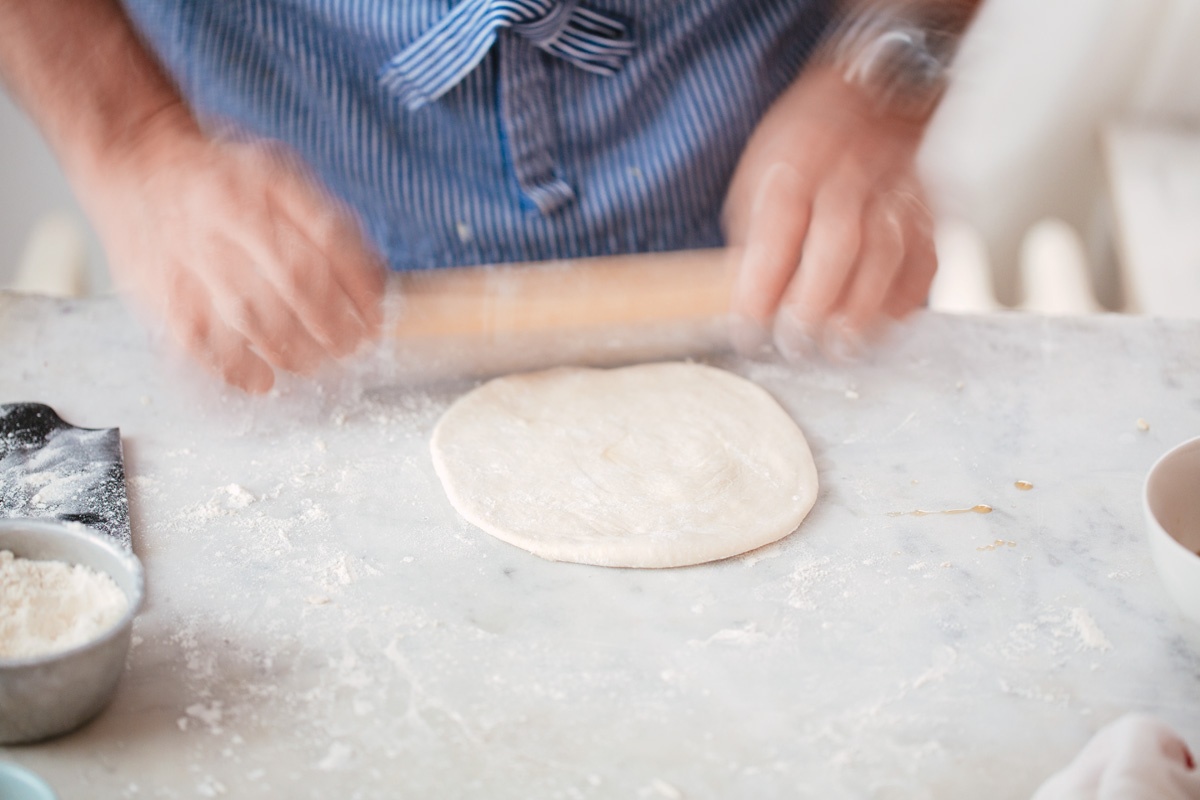 Brush the top of the dough with another thin layer of sesame oil. Sprinkle about ⅓ cup scallions and ½ teaspoon sesame seeds evenly over the dough (7).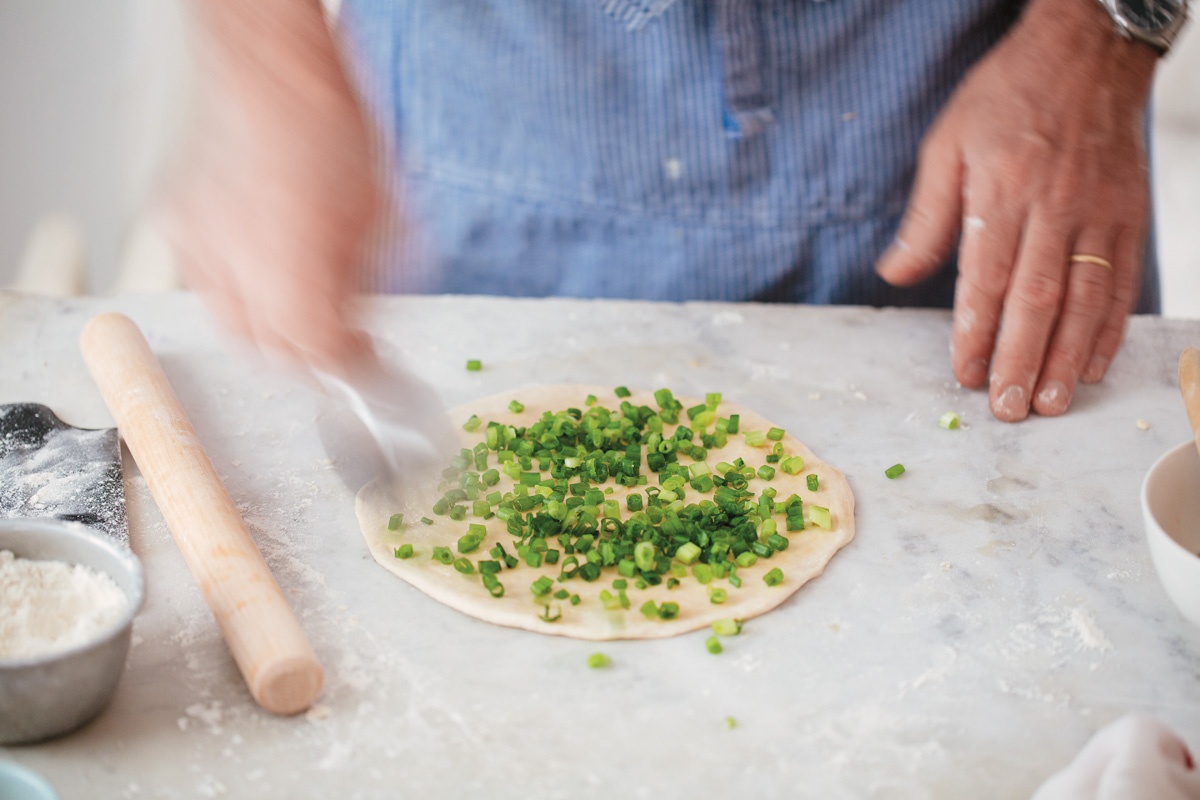 Roll up again like a jelly roll (8)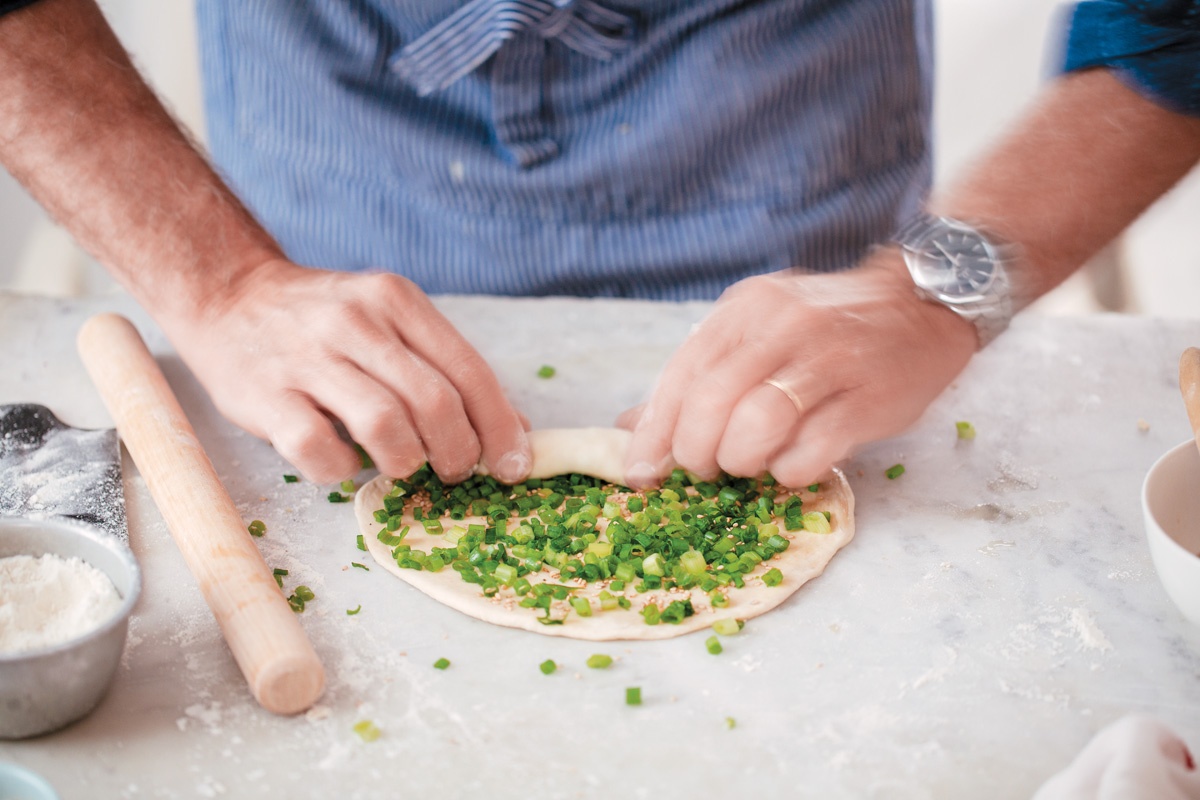 and twist again into a tight spiral, tucking the end underneath.
Flatten the spiral gently and roll into a 7-inch disc (9).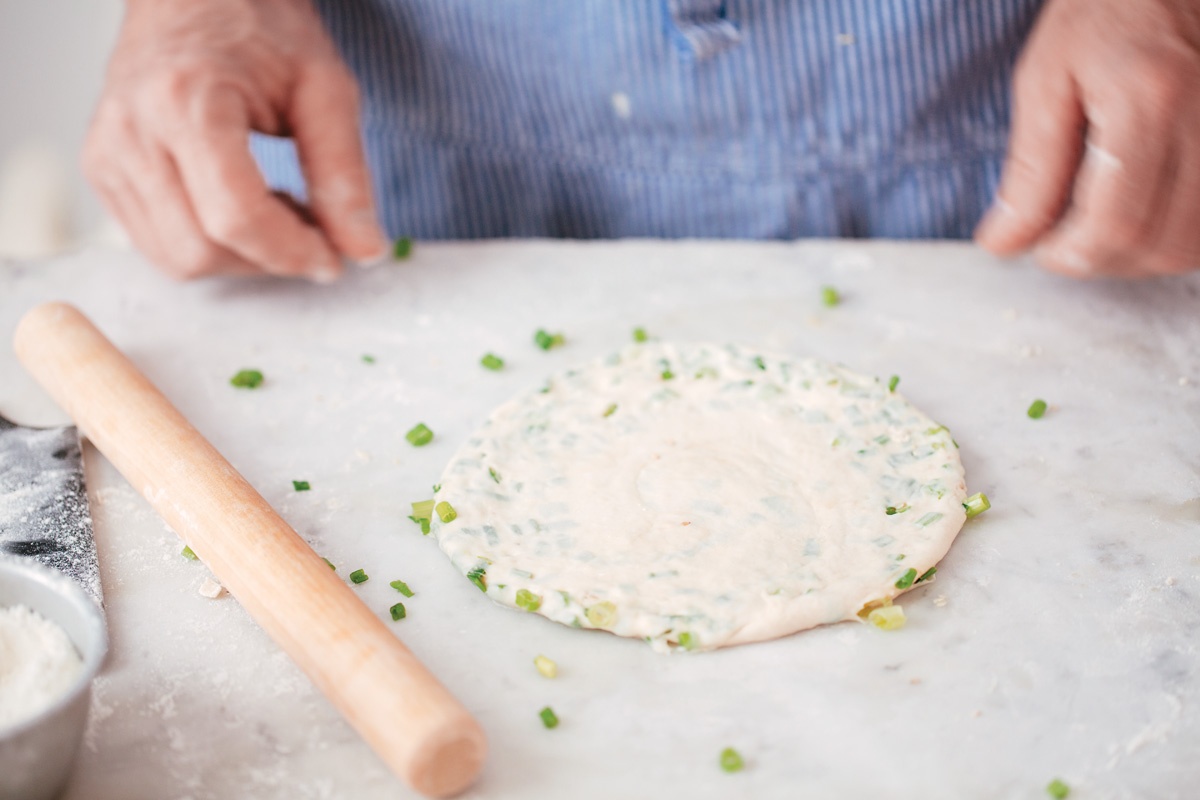 Repeat these steps with the remaining balls of dough, sesame oil, scallions and sesame seeds. (Once you get good at shaping the pancakes, you might find it easier and faster to start cooking 1 pancake while shaping the next, so it is ready to slide into the oil as the first comes out.)
From Onions Etcetera by Kate Winslow and Guy Ambrosino.
Published by Burgess Lea Press, 2017.
Photography by Guy Ambrosino.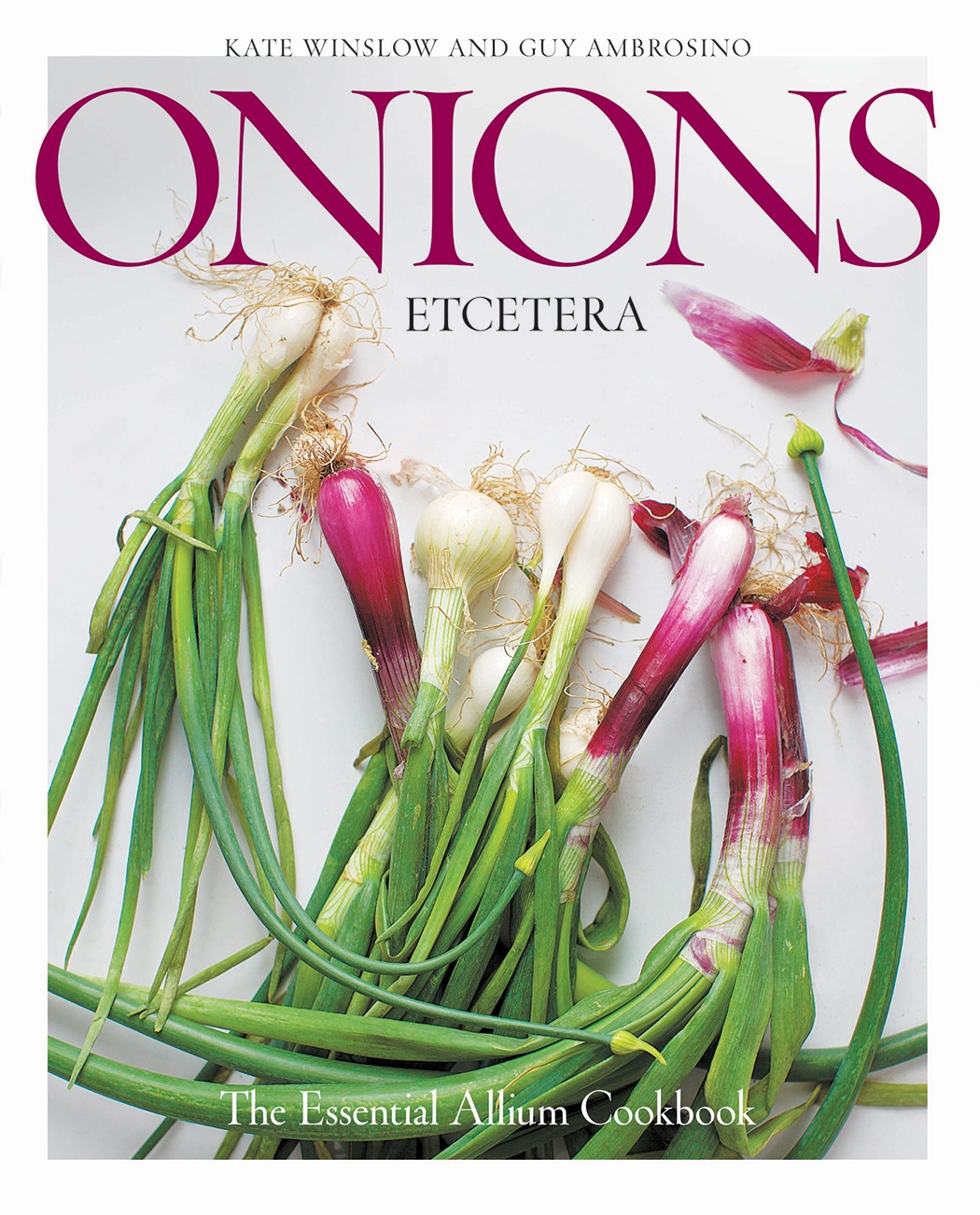 Try this recipe from the book