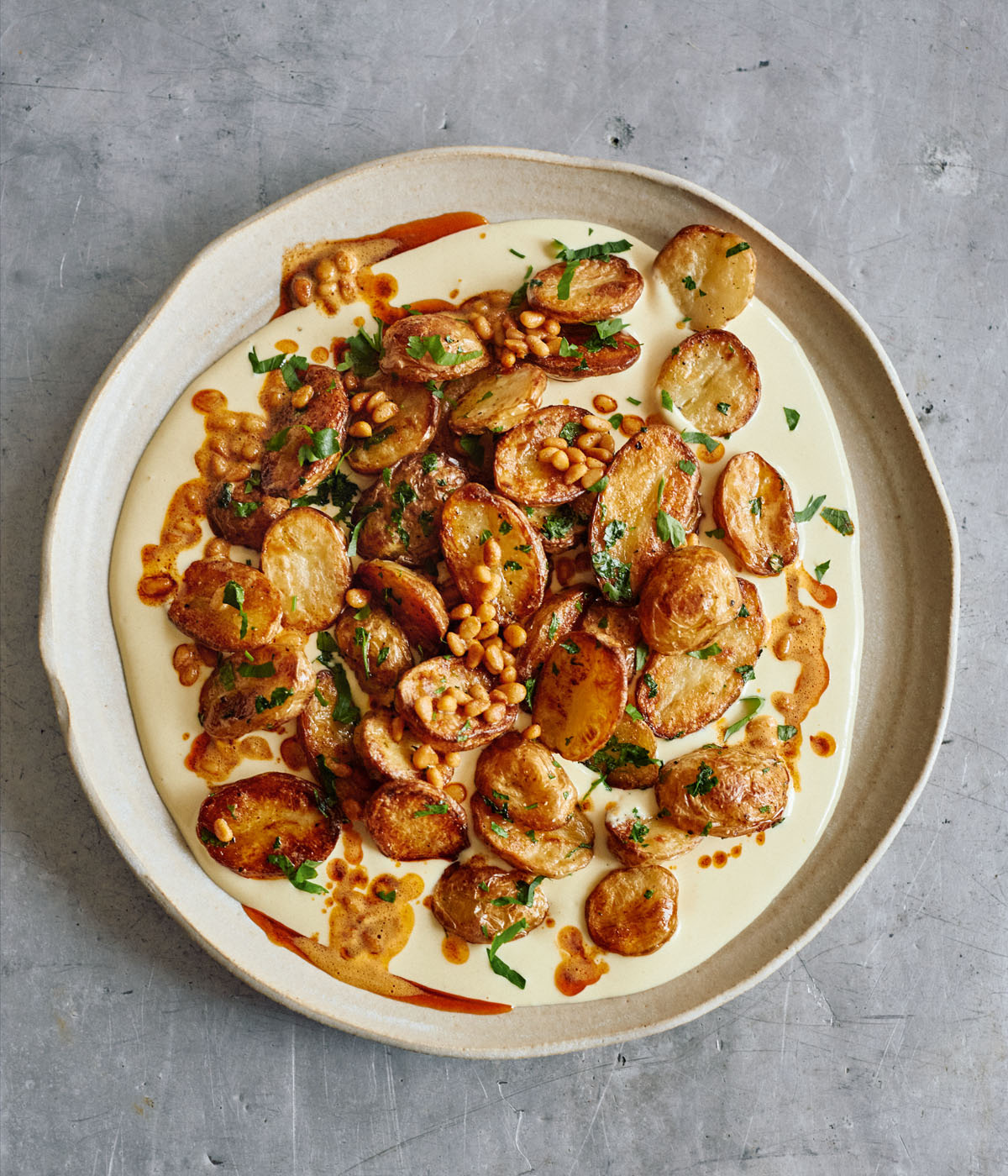 Right, first things first: I absolutely love this book! But to back up a little, Yotam Ottolenghi has always been insistent on shining the spotlight on those who collaborate with him, from his co-writers to those who work in his flavour factory or, as it is officially called, the Ottolenghi Test Kitchen. This book, the first in a series from the OTK, based around the theme of Skills and Solutions, is the fruit of his encouragement and the mutual inspiration at play. And it is a testament to the vibrancy of true creative collaboration.
And while one should not judge a book by its cover, I must admit I warmed straightaway to the fabulous pink and orange case, gorgeous to look at and seductively tactile, with a soft, almost siliconised feel. It is designed by the great Caz Hildebrand, who has also been the Art Director on every one of my books, so of course she has made a thing of beauty! Likewise, the chefs in the Ottolenghi Test Kitchen: each page is studded with dishes that you can't help but bring to the table with a proud smile: not pretty-pretty, of course, but food that always looks as spectacular as it tastes.
As the title suggests, Shelf Love uses as its starting point ingredients that you can keep in your storecupboard or might find in a vegetable box, and goes rambunctiously from there! Every recipe offers full-on flavour: bold and vivid in the way we have come to recognise as distinctly Ottolenghian. It doesn't surprise me, however, that Shelf Love had for a while the working title of "Stripped", as ingredients lists are pared back, and that familiar maximalist approach is whittled down to its essence, while losing none of its high-impact gloriousness. I was hooked from the first recipe in the book, the (One jar of) Butter Beans with Preserved Lemon, Chilli and Herb Oil. And from there on in, there is deliciousness after deliciousness: Ixta's Biang Biang Noodles; Smooshed Carrots with Coriander-Pistachio Pesto and Pickled Onions; Butternut Squash with Orange Oil and Burnt Honey; Chickpeas Cacio e Pepe; Sticky Sweet and Sour Plums and Sausages; Gnocchi with Sumac Onions and Brown Butter Pinenuts; Coconut Dream Cake; and a miraculous dessert, baked in a Bundt tin, that comes out of the oven half Brownie-ish chocolate cake and half flan (think the crème part, only more robust, of a crème caramel) going by the name of Chocoflan!
There were three dishes in particular that I've made and love and which clamoured to be picked. There's the Smoky, Creamy Pasta with Burnt Aubergine and Tahini which is utterly divine, and I'm longing to make it again. And then there's the majestic Celebration Rice With Lamb, Chicken and Garlic Yogurt, which is a proper showstopper and quite exquisite, and also destined to be on repeat in kitchens everywhere. But the recipe I ultimately had to bring you is the Roasted Potatoes with Aïoli and Buttered Pinenuts, which is just fabulous, and I thought you'd love it as much as I do. I should in fairness point out that I didn't quite make it as instructed. I couldn't find the little bowl for the processor that's required for the aïoli, so instead I made it with a goblet and stick blender following the method in my Golden Garlic Mayonnaise, stirring the yogurt (this will make sense once you've seen the recipe!) into the aïoli at the end.
Extracted from Ottolenghi Test Kitchen: Shelf Love by Noor Murad and Yotam Ottolenghi (Ebury Press, £25)
All photography by Elena Heatherwick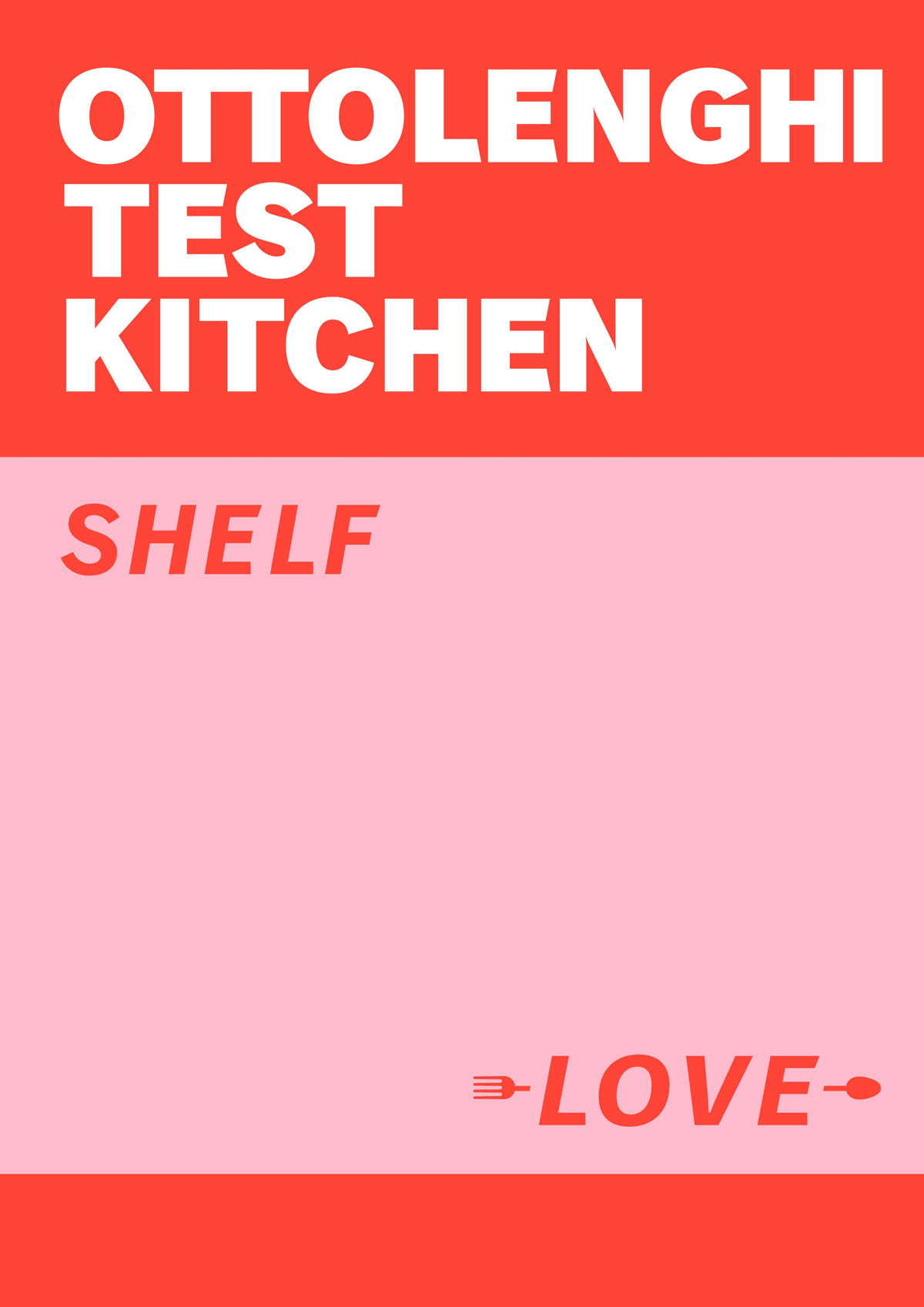 Try this recipe from the book