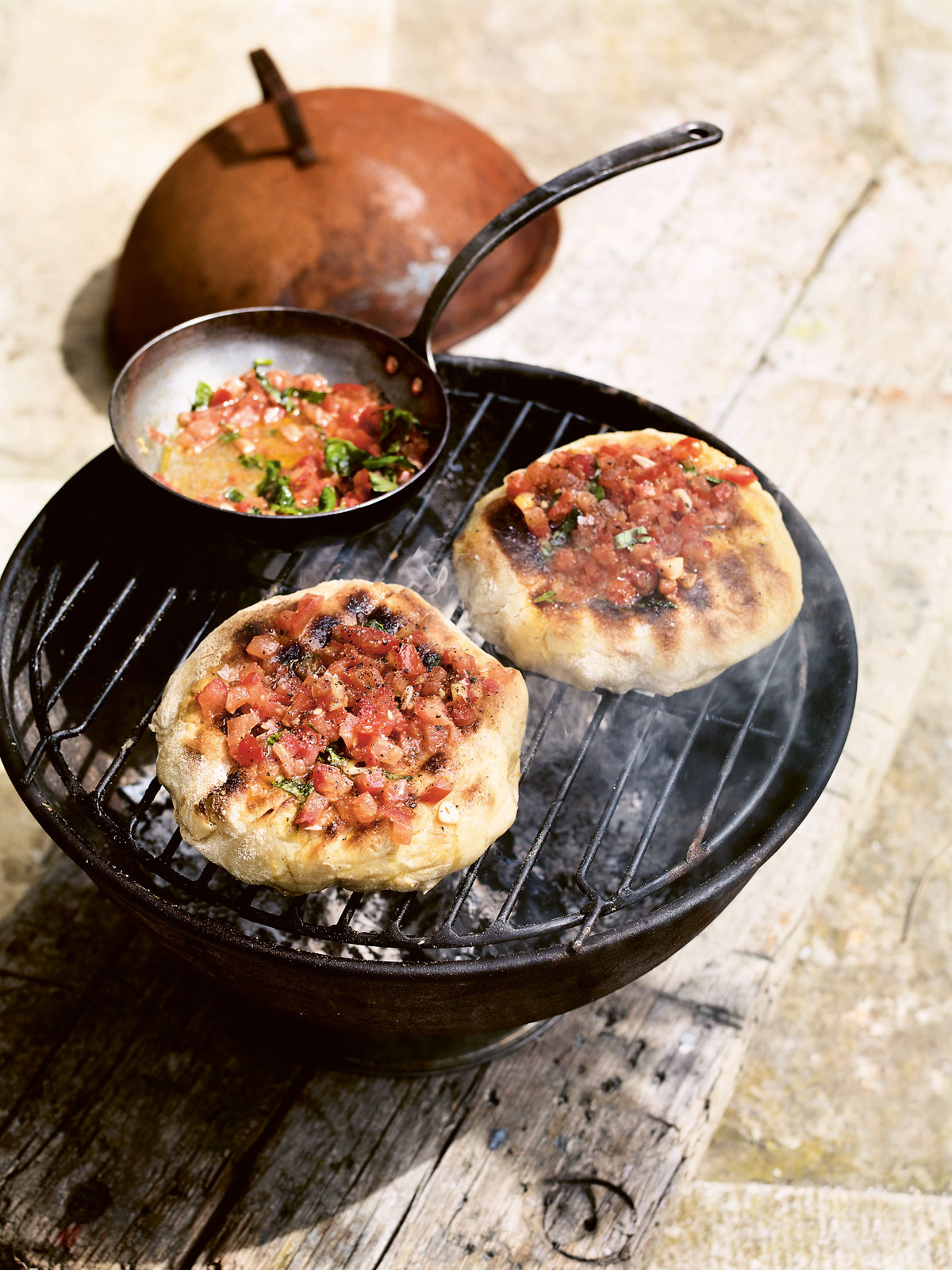 I've always admired Gill Meller's books (and I have reviewed them all here: Gather; Time; Root Stem Leaf Flower) for his own particular combination of poetry, practicality, and palate. He makes me think of food afresh, for which I am so very grateful. And since I am pretty much a stranger to outdoor cooking, certainly to the sort Meller is writing about (I've invested in a pizza oven for the summer, though this is no doubt too tame for Gill!) I am especially grateful in this instance. In Cook, Eat, Repeat, I wrote that a recipe has first to ignite the readers imagination, and it is what Gill does so well. As I begin reading, his writing appeals to the dreamer in me; as I progress through the book, I feel I'm gaining in confidence and resolve to learn a very different way of cooking.
It seems to me, incidentally, that many, if not most, of the recipes could lend themselves to regular kitchen cooking (though it's true that they would then lack the flavour you get from cooking with fire and smoke) but I don't want to take the easy way out. Still, I feel I should start at the shallow end, with the recipes that will teach me to be braver as Summer progresses. To that end, I have prepared my list. I mean, of course I have - I'm an inveterate list-maker! Here goes: Flatbreads with Chilli and Fennel Sausage, Burrata and Herbs; Skirt Steak and Ember-Baked Onions with Blue Cheese and Hazelnuts; Grilled Mackerel with Lemon, Smoked Paprika and Oregano; Baked Parcels of Feta, Broad Beans, New Potatoes and Mint; and Sticky Plum, Sage and Almond Upside-Down Cake. And there are some gorgeous salads to eat outside, no cooking needed: the Raw Asparagus with Mint, Lemon, Goat's Cheese and Pea Tops and Radicchio with Wholegrain Mustard, Dates and Celeriac being the two that sang most sweetly to me. But the recipe I'm sharing with you today calls for flames! It's the Fire Breads with Tomato, Extra Virgin Olive Oil, Garlic and Basil.
OUTSIDE: Recipes for a Wilder Way of Eating by Gill Meller (Quadrille, £30).
Photography: Andrew Montgomery.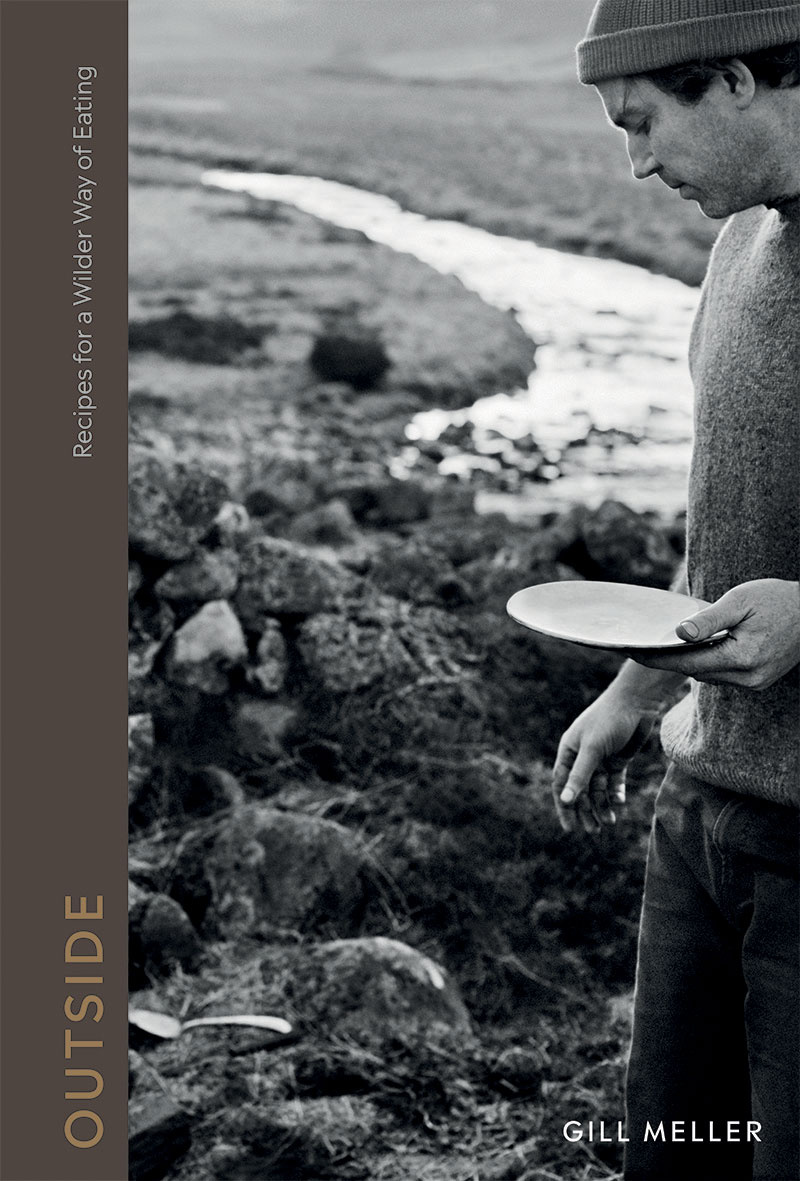 Try this recipe from the book