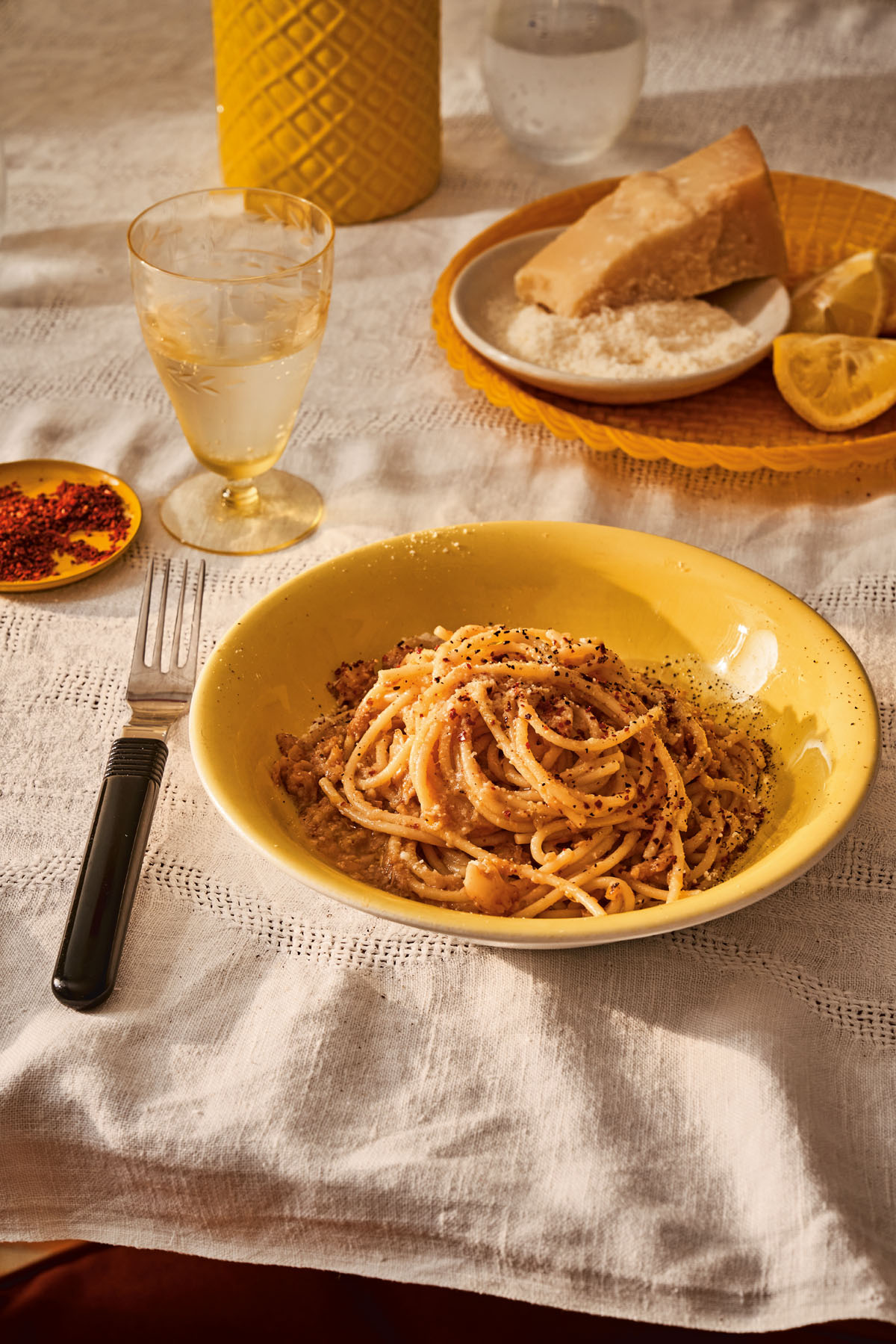 I absolutely adored Carla Lalli Music's first book, Where Cooking Begins and it remains a favourite of mine. It's not only her recipes that speak to me, but her whole attitude - her brio, enthusiasm, and deep understanding that cooking has to fit into the lives we lead - and it's a real treat to have a new title from her that is every bit as inspiring and engaging as her first. And like its predecessor, it is - beyond the recipes - a generous compendium of ideas and suggestions to make life more delicious with less stress. Above all, it's a book that is a smile-inducing celebration of the power of food to connect us to one another, even to those who might not be sitting around our table with us.
Her recipes are upliftingly full of flavour and she presents them with just the right mixture of precision and flexibility: you can follow them as they are, or spin them, as she puts it, to ring the changes or simply to accommodate what you might have in your kitchen. I'm on the road right now, so not in my kitchen quite as much as usual but there is so much I'm impatient to cook! I'd better give you the abridged version of my tick-list or we'll be here all night: Fat Noodles with Pan-Roasted Mushrooms and Crushed Herb Sauce; Little Gems with Sugar Snap Peas and a Ranch-y Dressing; Charred Broccoli with Spicy Avocado Sauce; Flash-in-the-Pan Chicken with Burst Tomato Sauce; Aromatic Chicken and Ginger Soup; Confit Potatoes with Garlic; Warm Barley with Berries; Grapefruit-Rosemary Shortbread Cookies…. You get the picture!
And the recipe I absolutely had to share with you is a very Carla Lalli Music twist on an Italian classic: Spaghetti with Melted Cauliflower Sauce; simple, punchy, and bearing her trademark combination of cosy and elegant!
Reprinted from That Sounds So Good by Carla Lalli Music.
Copyright © 2021 by Carla Lalli Music.
Photographs copyright © 2021 by Andrea Gentl and Martin Hyers.
Published by Clarkson Potter, an imprint of Random House, a division of Penguin Random House LLC - and publishing by Hardie Grant in the UK in March 2022.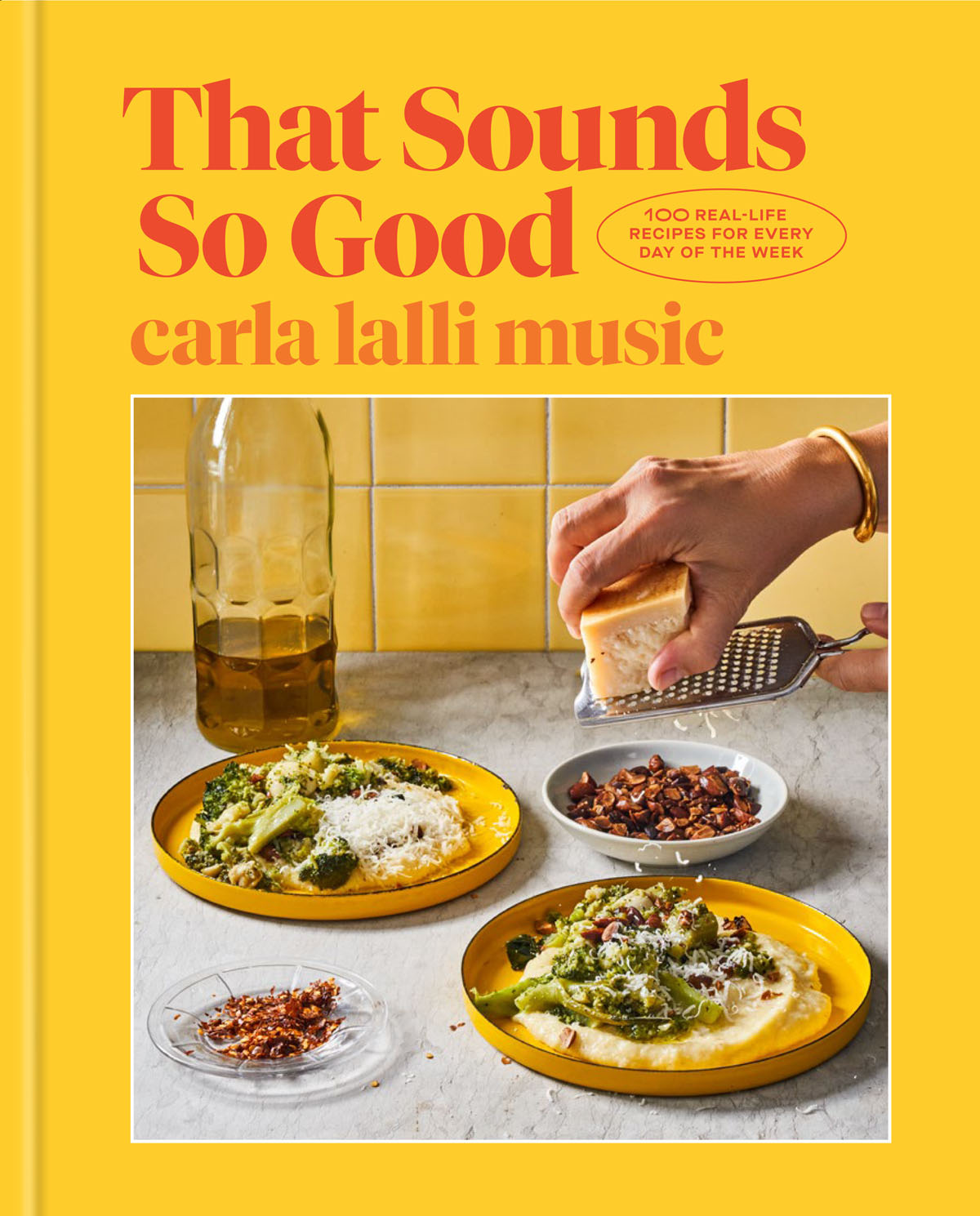 Try this recipe from the book