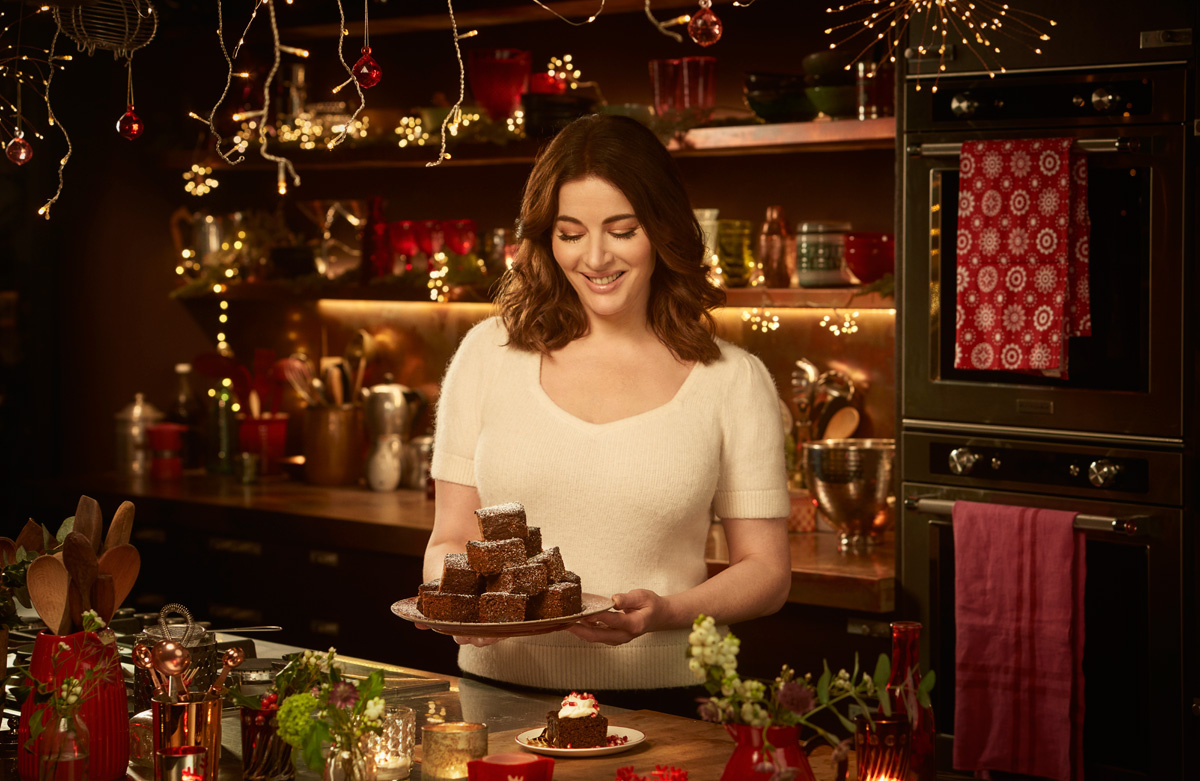 I wrote the Christmas Comforts chapter of my new book, Cook, Eat, Repeat way back in Spring, when I had no idea of how Christmas would be this year - well, none of us of did, of course - but I knew that I wanted to make the most of whatever shape the festivities would take. For me that means more fairy-lit twinkle and tea lights than ever, and a grateful immersion in the pleasure of the festive table; it may have fewer people around it this year, but after many months of happily cooking for myself, I am excited at the prospect of feeding beloved others. Indeed, I have been planning my Christmas Eve supper for ages, even if at times I wasn't sure it would even take place. Now it's so near I can taste it! And it has a pronounced Nordic flavour. I'm so happy to be adding the two central recipes to the website: Norwegian Pork Ribs, tender, slow-cooked meat, infused with dill, juniper and garlic and the crunchiest crackling I have ever had; and that seasonal Swedish stalwart, Jansson's Temptation, a luscious potato gratin, sweet with onions and spicy with pickled sprats (though I have to say I have to replace those with cheese for certain cherished - and fishphobic - members of my family, so I'll be making two smaller versions) for a meal that will be as cosy as it is celebratory.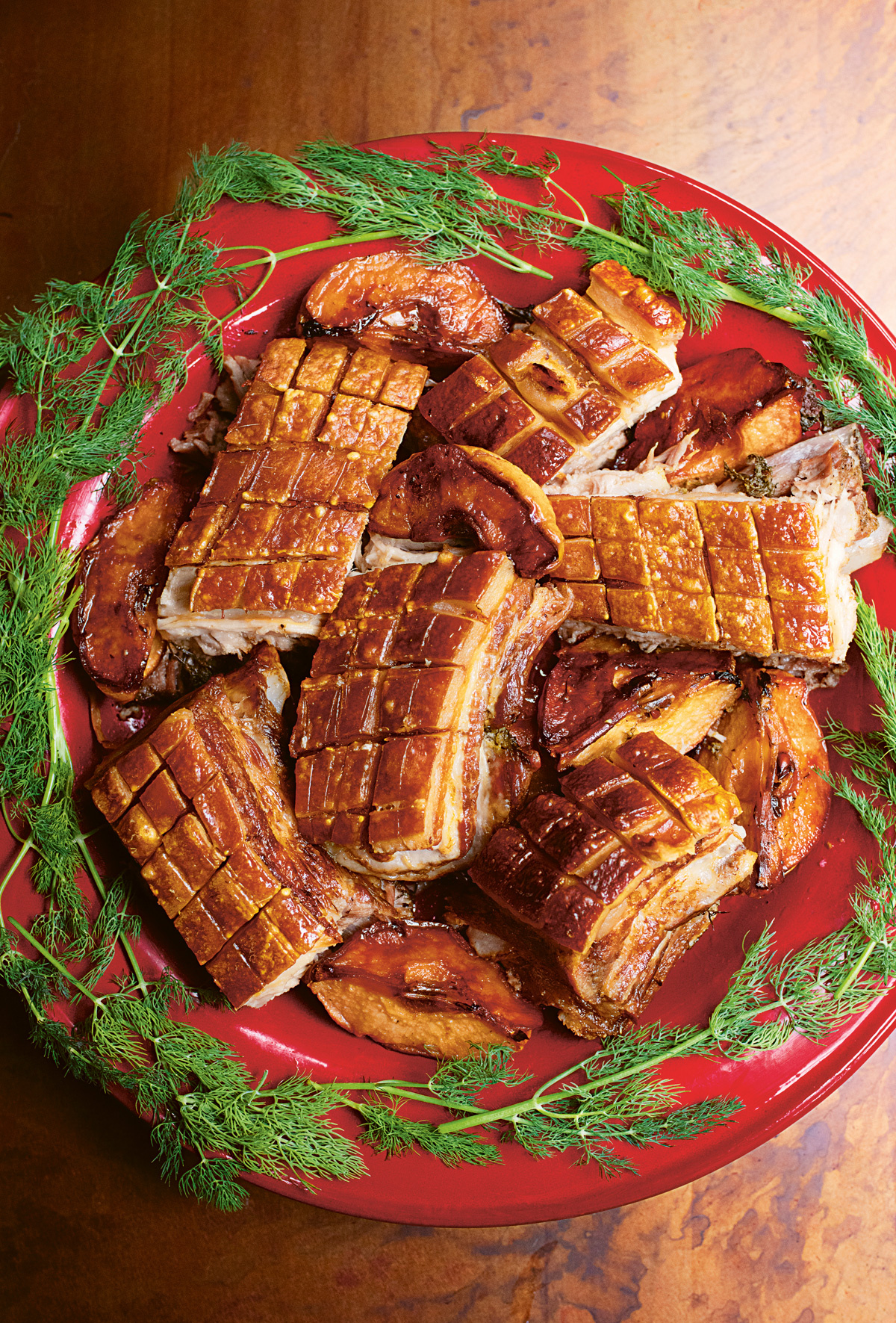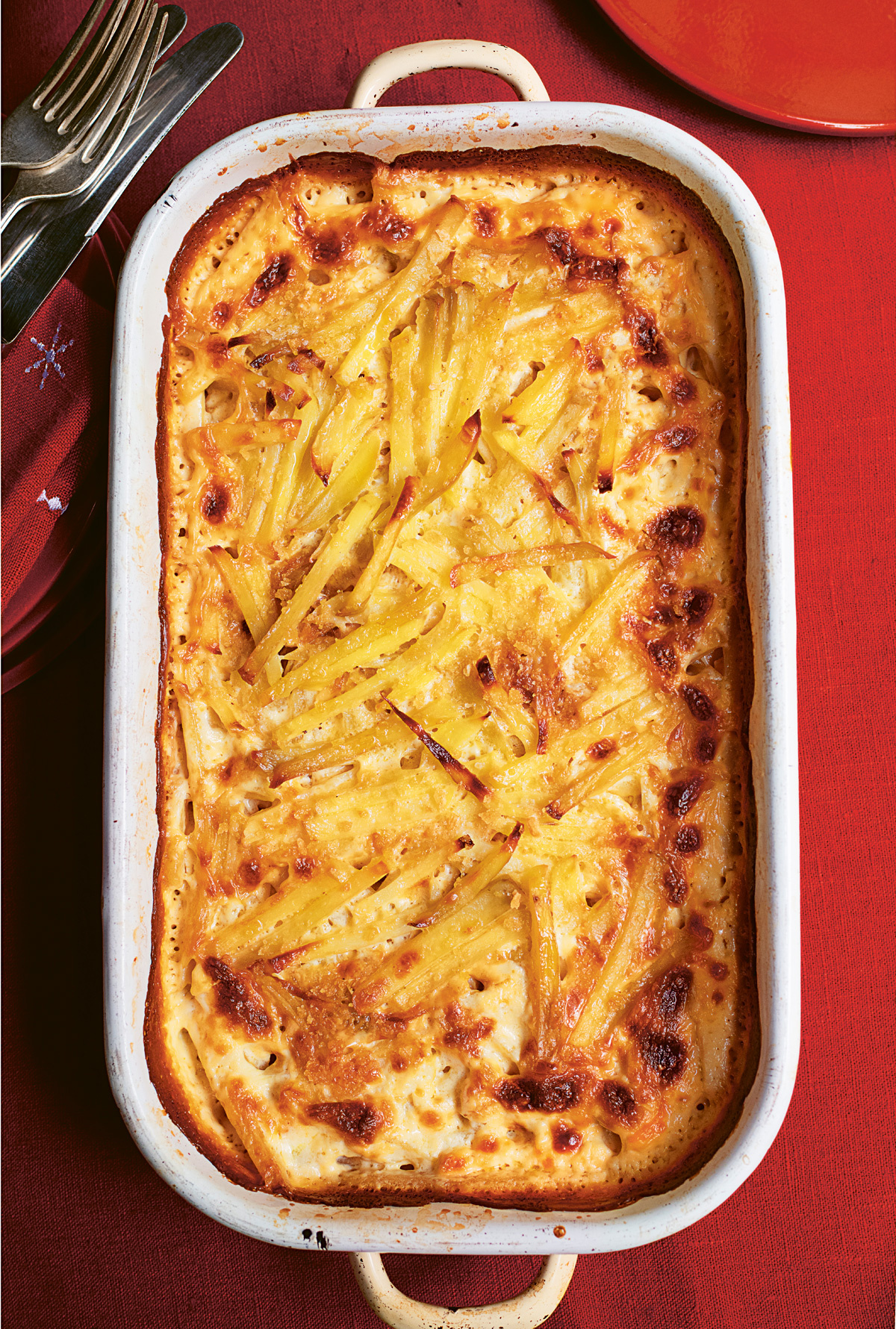 Other Christmas Comforts newly arrived on nigella.com include the seasonally spectacular but soothingly simple Ruby Noodles, for an uplifting change of pace in the middle of the festive fleishfest. And of course there are sweet treats, in the form of my Luscious Vegan Gingerbread, which looks beautiful cut into squares, dusted with icing sugar and stacked up on a plate (and I like to prong them with birthday candles, their flickering light casting a festive glow on proceedings), though they are fabulous, too, with a dollop of oat-milk crème fraiche and a sprinkling of pomegranate seeds. You can see both iterations with me in the picture that precedes this witter! And of course, I had to bring you my Linzer Cookies which also happens to be - had to be - the December Cookalong. Some of the recipes - and many more besides - will be featured on my Christmas Special this year, which viewers in the UK will be able to see on BBC2 at 8pm on Tuesday the 22nd!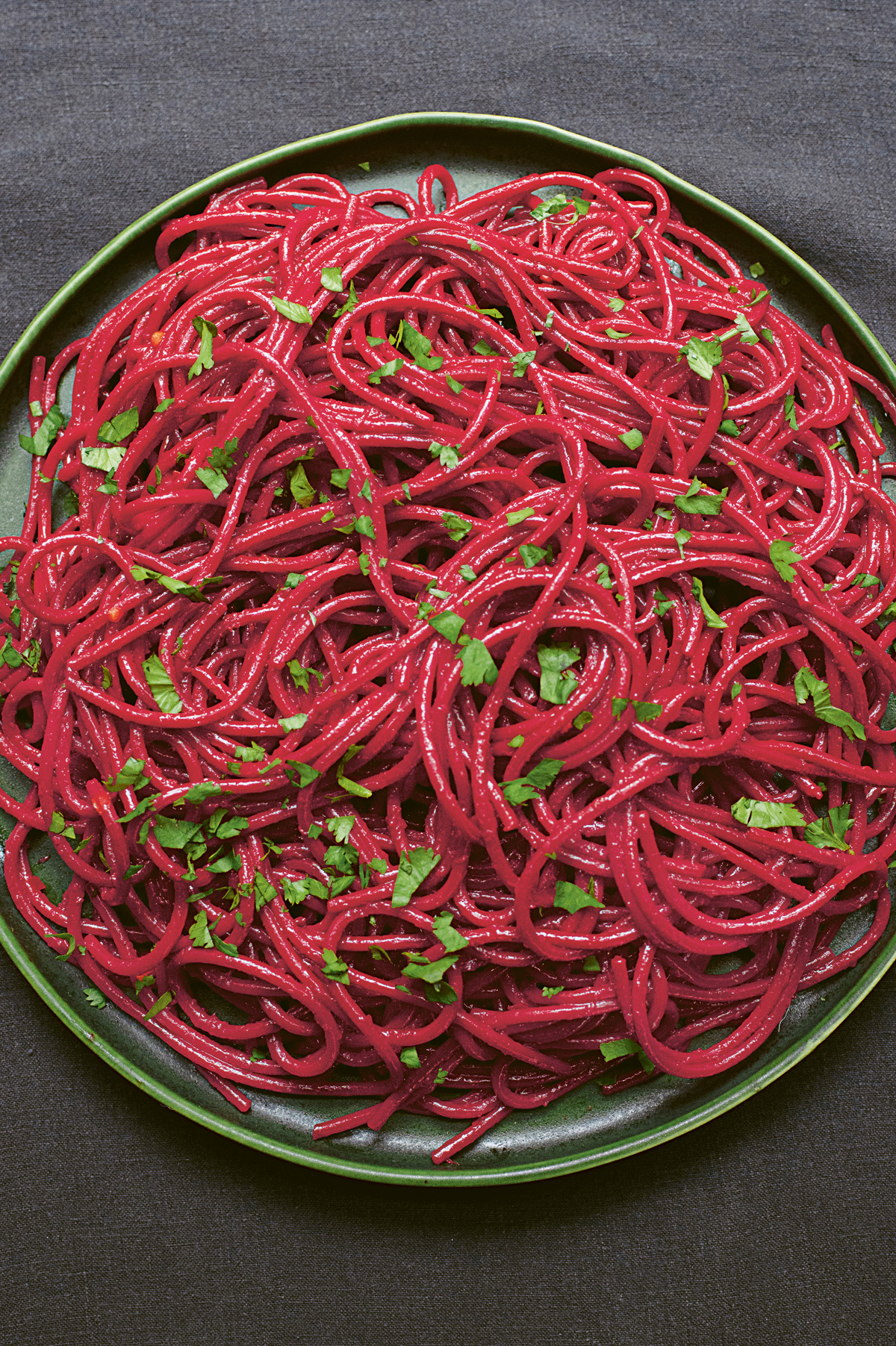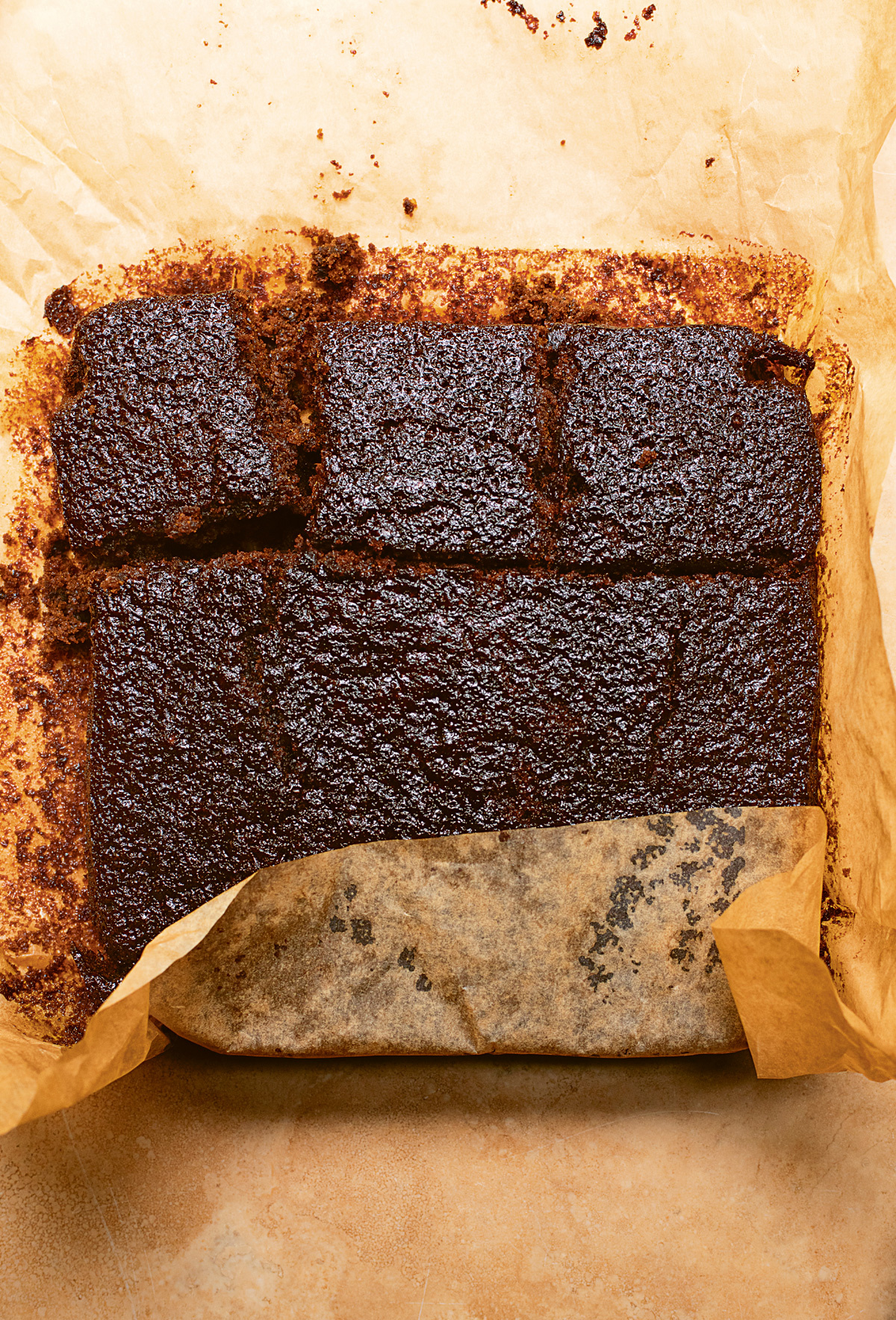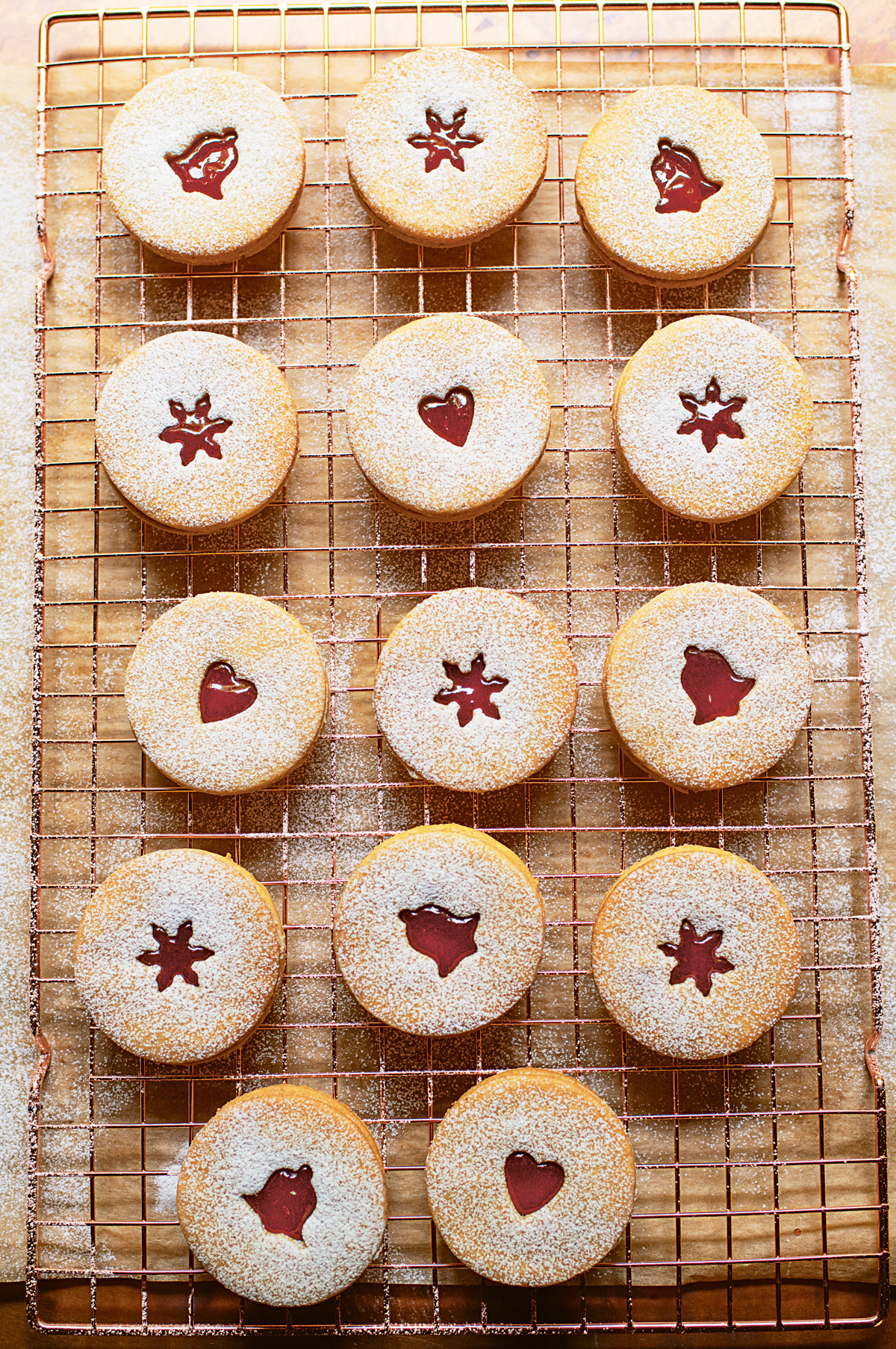 But there are new recipes of mine from other chapters in Cook, Eat, Repeat that will be given a proud place at my table over the Christmas break: my Lasagne of Love, which will make one supper and many leftovers for repeated joy in days ahead, and - talking of leftovers - my Brown Butter Colcannon, which will warm us up as we make meals out of the cold cuts in the fridge, which is one of my favourite parts of the season. And of course there is my Rhubarb and Custard Trifle, a celebration in itself! I know that neither of these is in itself Christmassy, but both my Basque Burnt Cheesecake and Chocolate Peanut Butter Cake will also be making a showing.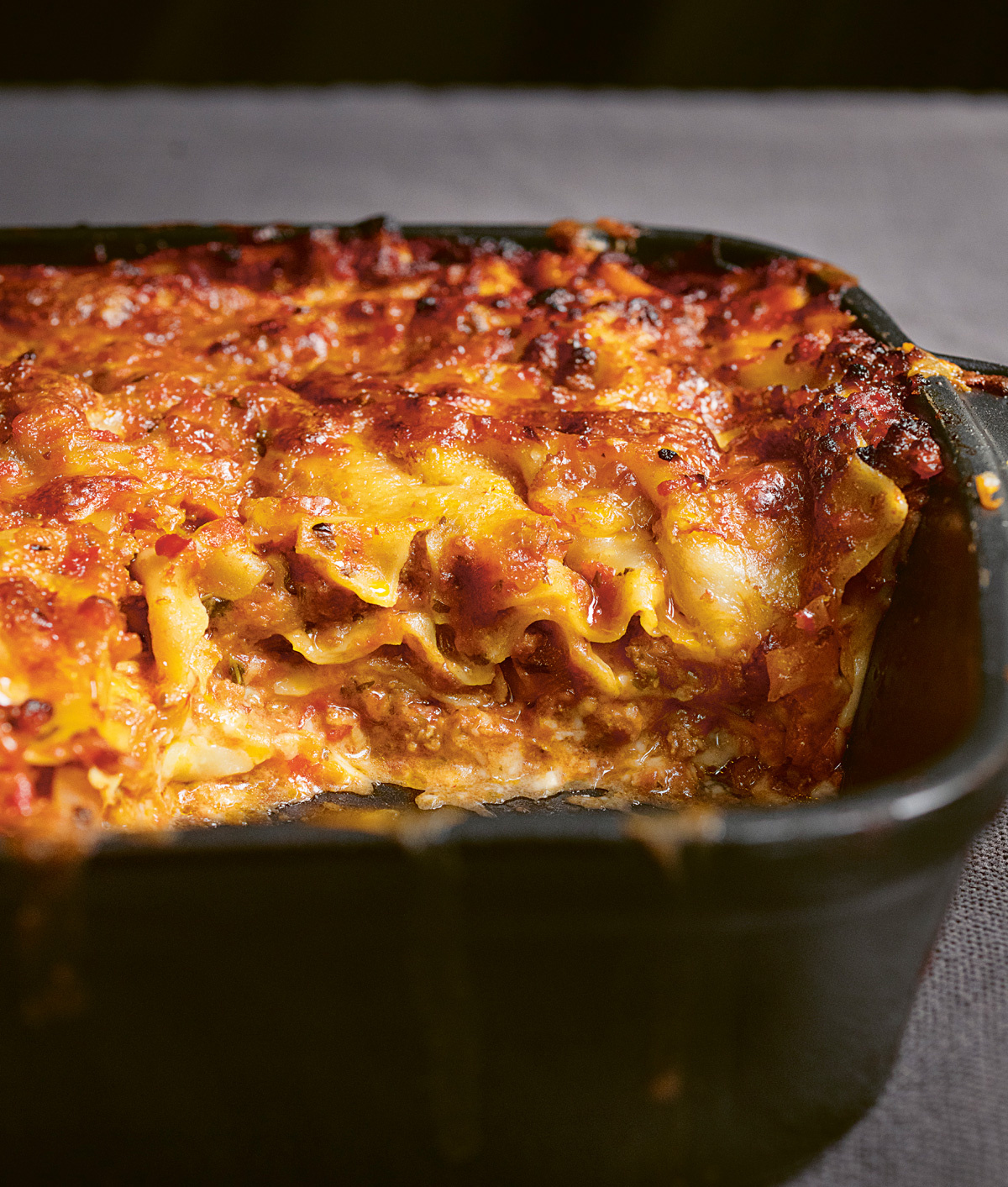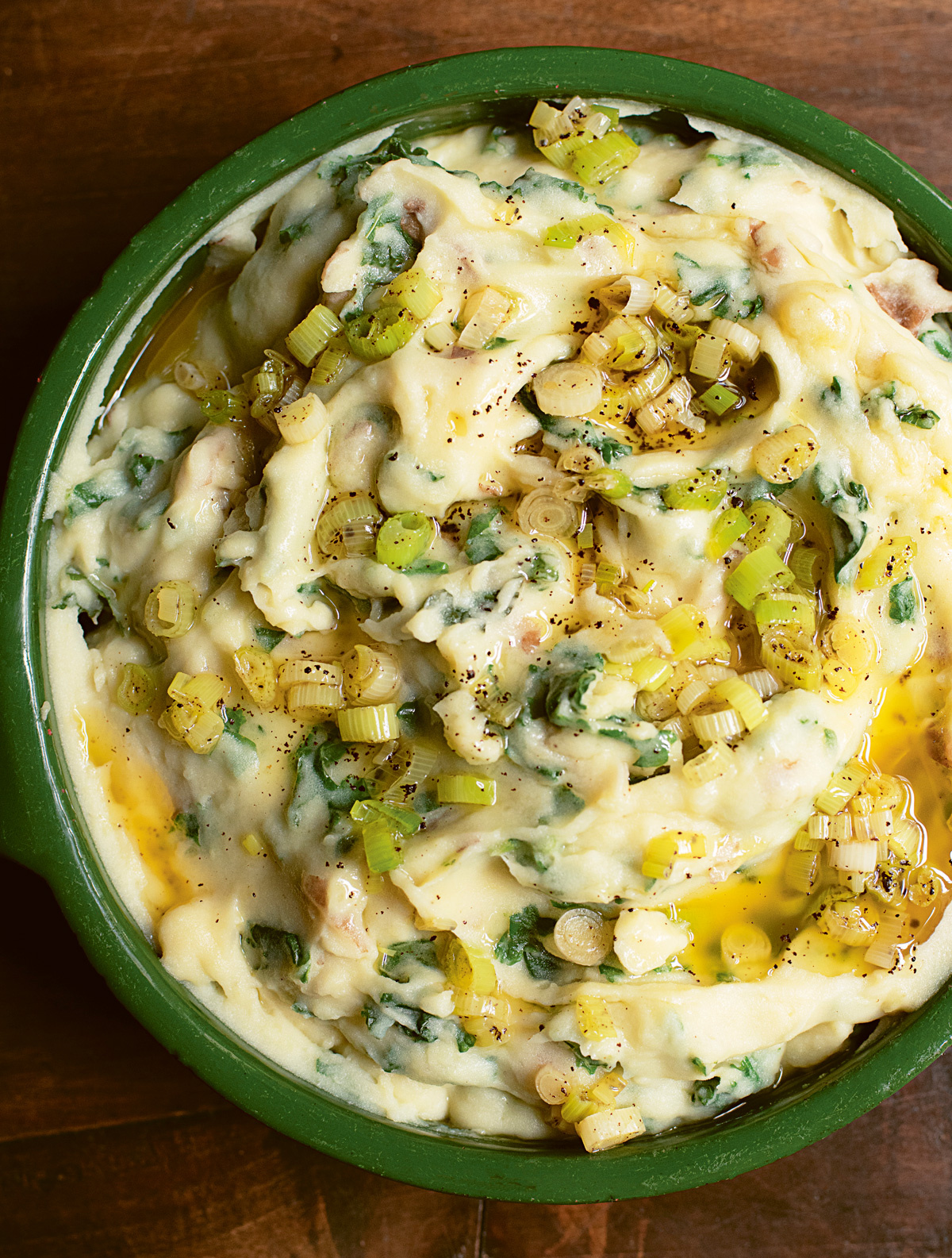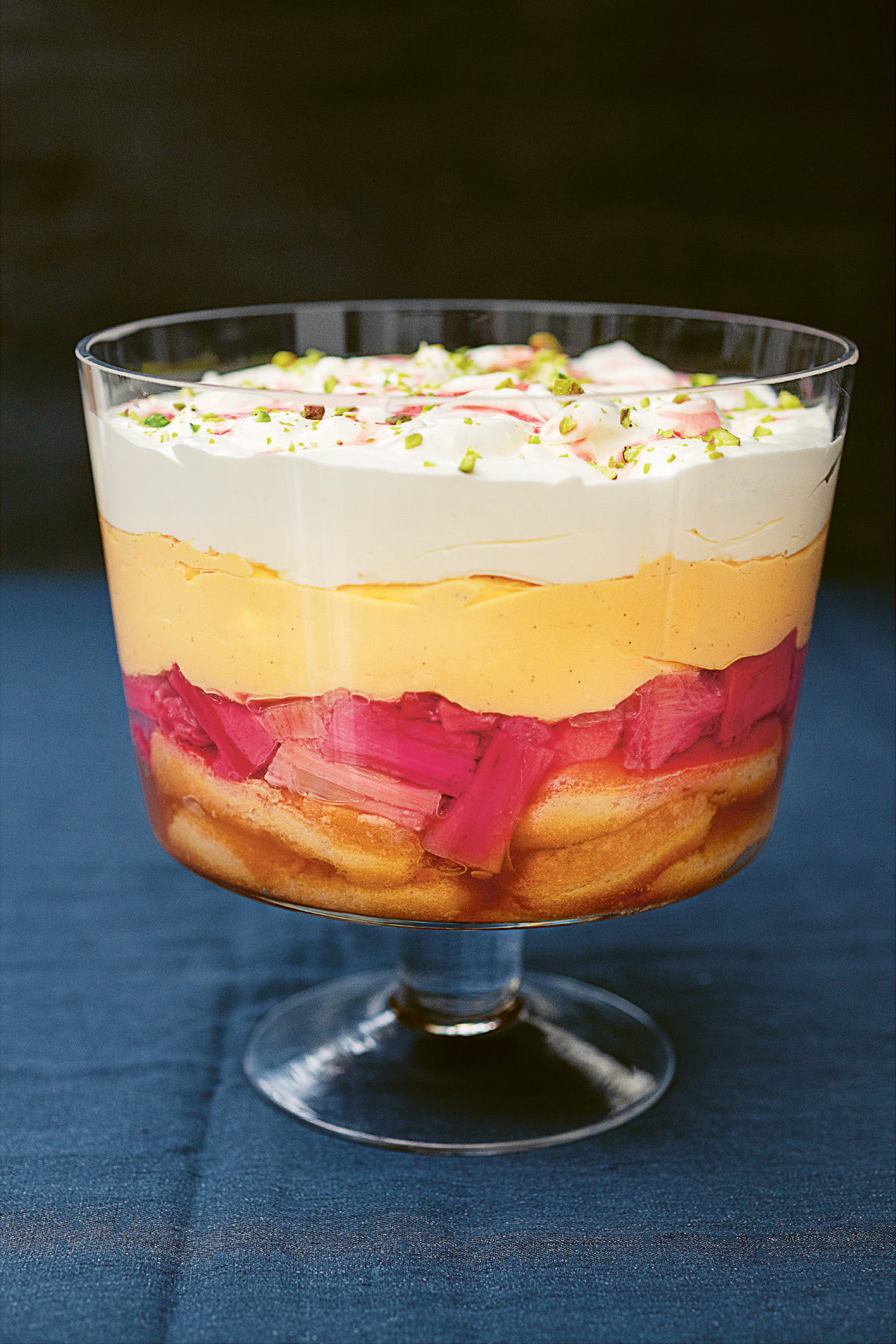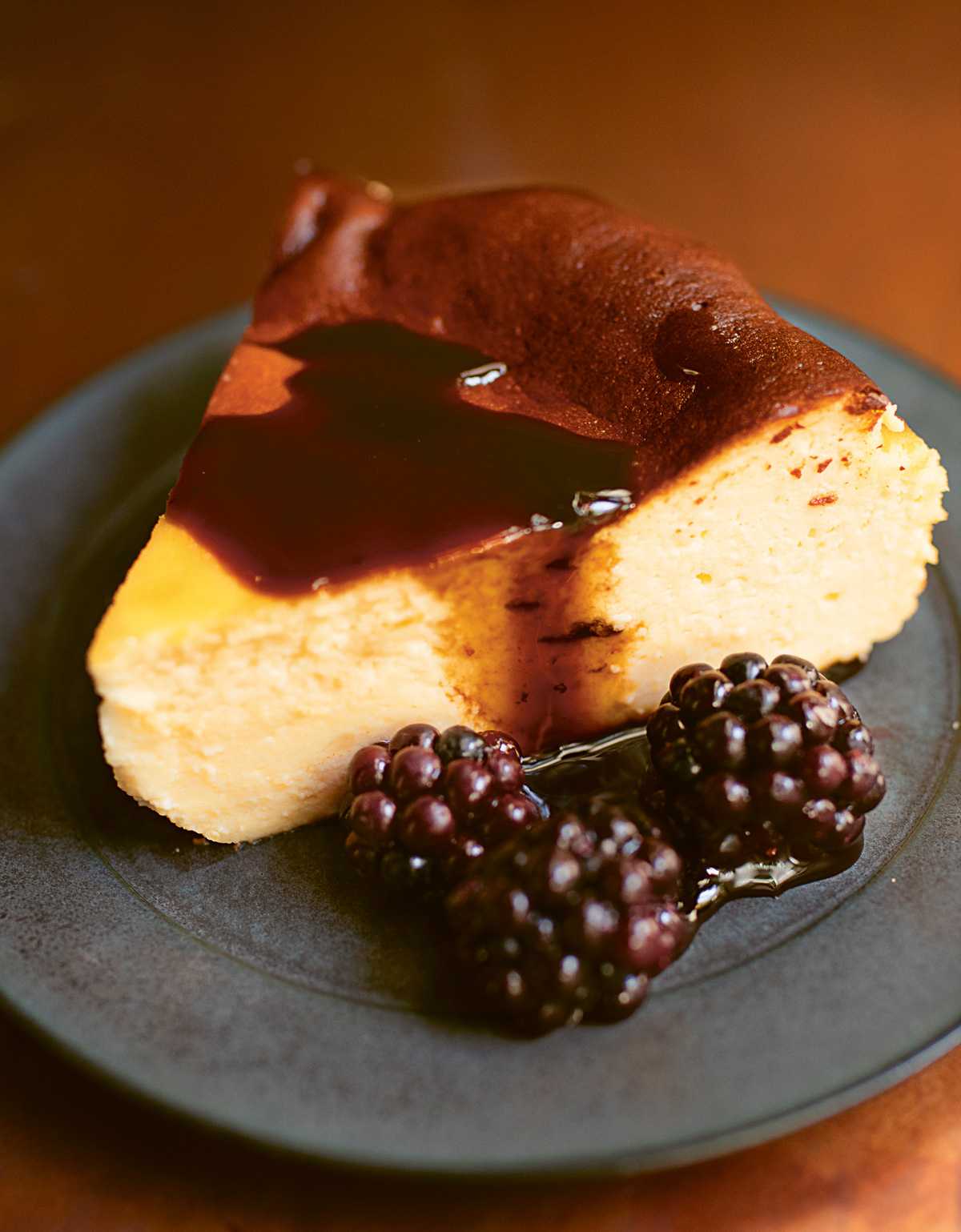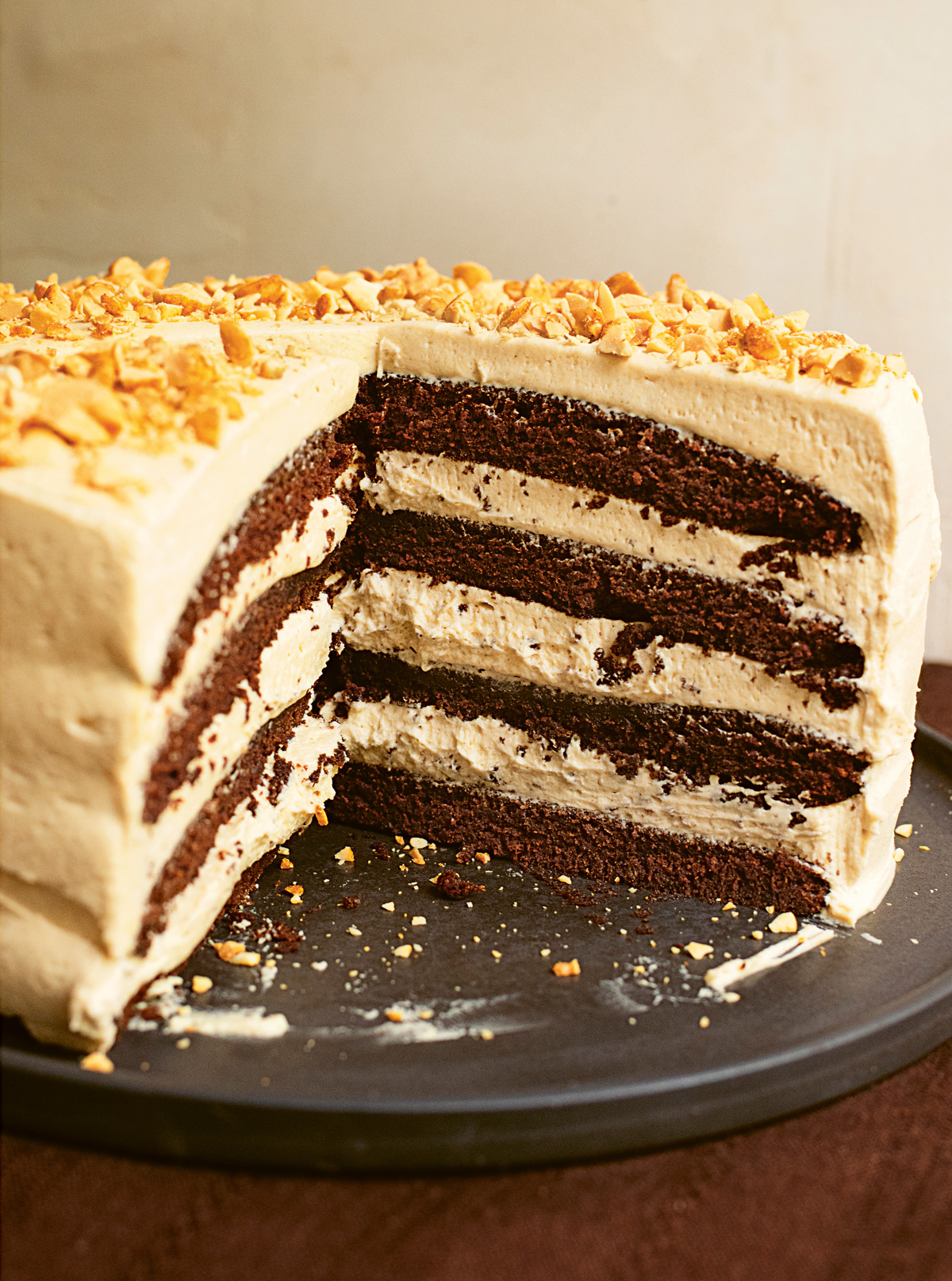 But just because I will be revelling in new recipes, doesn't mean I spurn my old favourites. I had thought for one glimmer of an instant that I might not go the turkey route this Christmas Day, but I came to my senses quickly: so the brining bucket comes out again, as it does every year, for my Spiced and Superjuicy Turkey, and I'll be dividing the leftovers between my co-celebrants. And these essential leftovers call for another Cook, Eat, Repeat recipe, my Old Fashioned Sandwich Loaf. Christmas sandwiches are the best sandwiches! If a turkey is too big for you, or you're just not a fan, then I have two glorious suggestions - my Roast Goose with Pear and Cranberry Stuffing and Roast Duck with Orange, Ginger and Soy. In this recipe, I stipulate two ducks, but if your celebrations are small-scale, then one would fit the bill perfectly.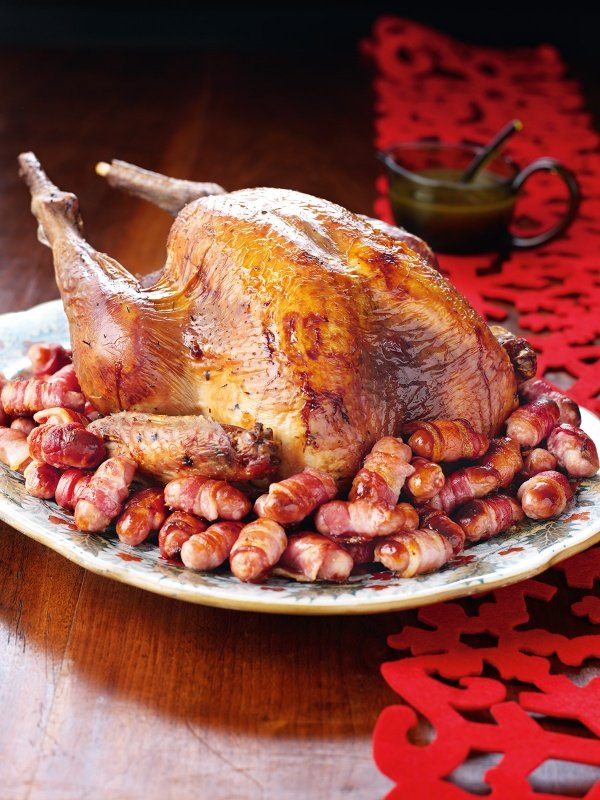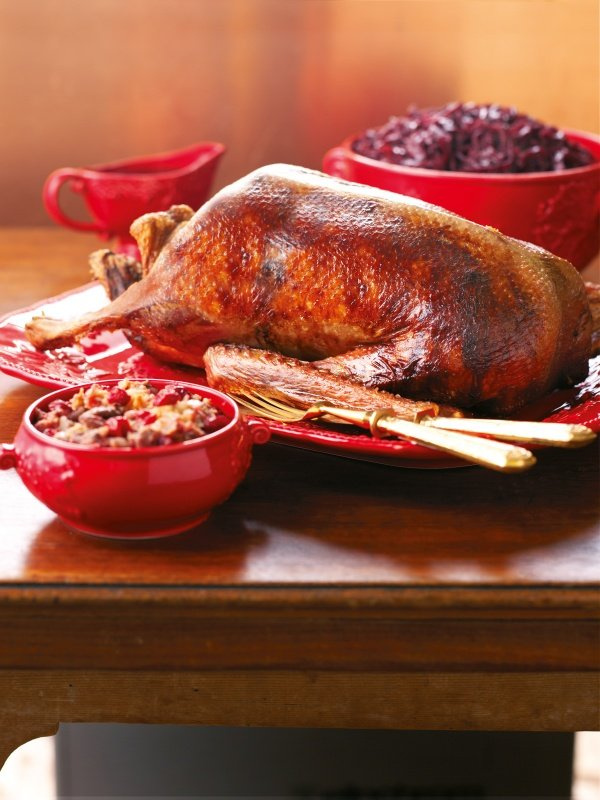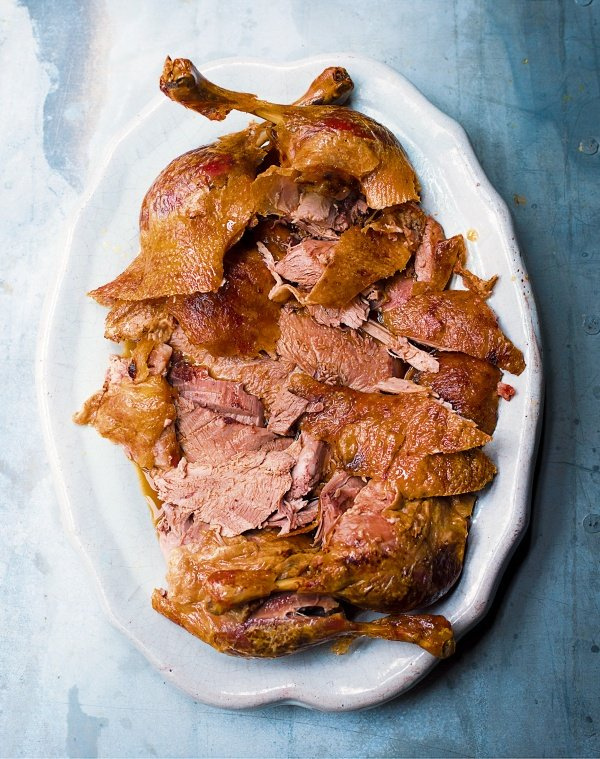 I am certainly not going to forgo a Christmas ham, even if I am still weighing up the relative delights of my Ham in Coca Cola, Ginger-Glazed Ham, and Slow-Cooked Black Treacle Ham: any one would be perfect! And I have to give a seasonal shout-out to my Roast Rib of Beef with Port and Stilton Gravy, too. And while you most certainly don't have to be vegan to adore my Roast Stuffed Pumpkin with Gingery Tomato Sauce, it does make a truly celebratory centrepiece for those whose Christmas is a plant-based one.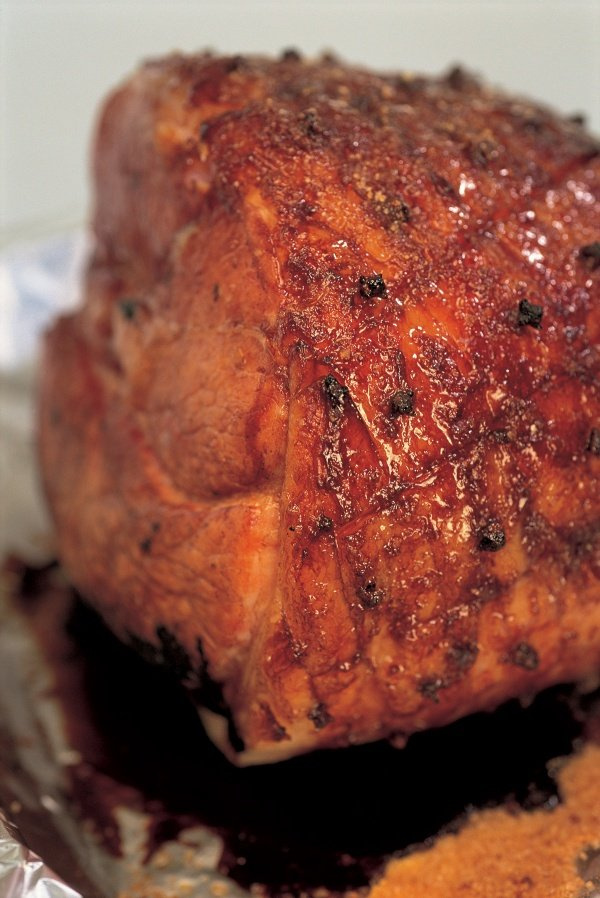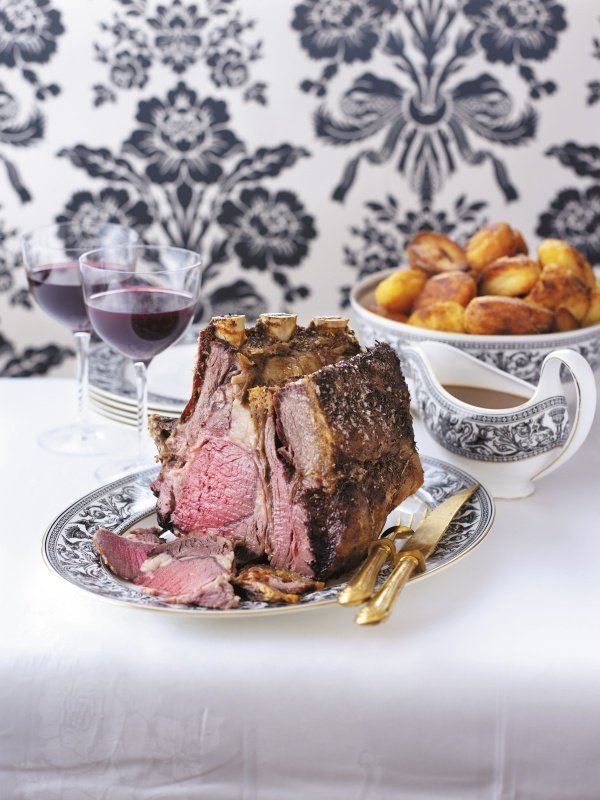 And of course there are the sides and sauces, almost my favourite part of the Christmas Day lunch, from Brussels Sprouts with Chestnuts, Pancetta and Parsley, My Mother's Bread Sauce, Redder Than Red Cranberry Sauce, Allspice Gravy, Gingerbread Stuffing and, of course, Perfect Roast Potatoes.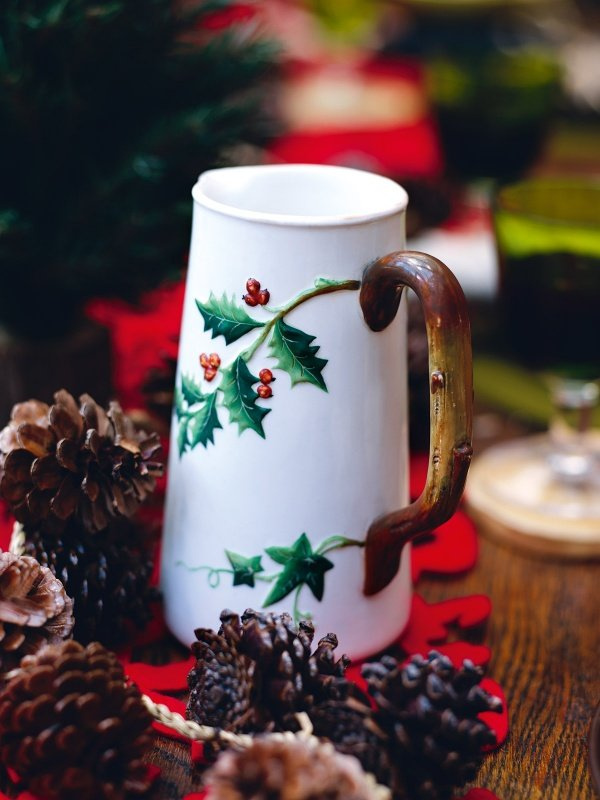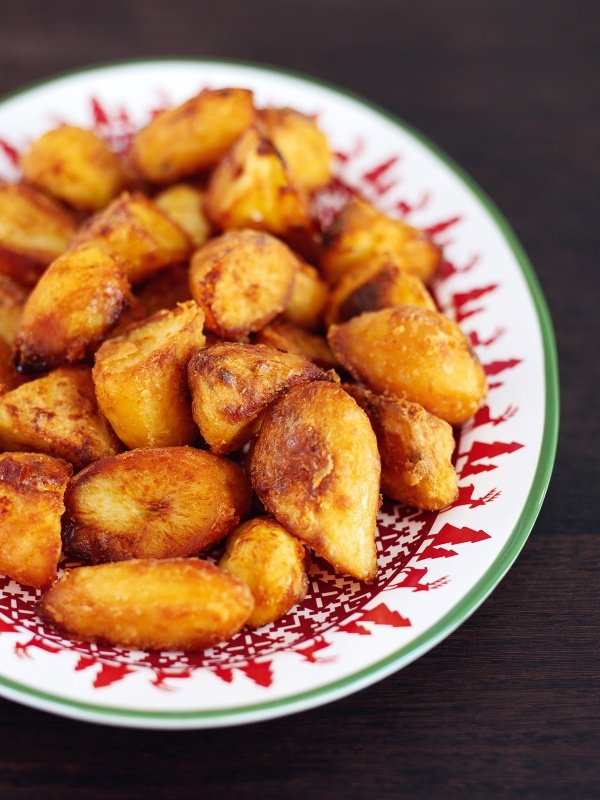 And I'm longing to throw myself into some Christmas baking: I own up I'm a bit late with my Ultimate Christmas Pudding this year, but am poised to make it now, and even though I love Christmas pudding, I also adore my Christmas Pudding for Christmas Pudding Haters! And then there are the other time-honoured favourites: Star-Topped Mince Pies, Spruced Up Vanilla Cake, Christmas Puddini Bonbons, Christmas Chocolate Cookies, Chocolate Salame, Yule Log and, of course, my Edible Tree Decorations. Oh, and this is definitely the time of year to revel in my Sticky Toffee Pudding with a side-order of No-Churn Salted Caramel Ice-Cream.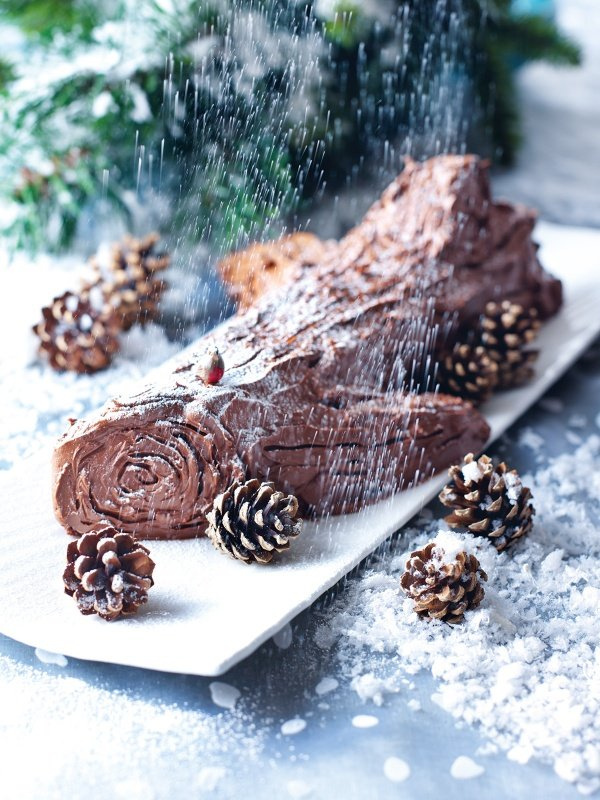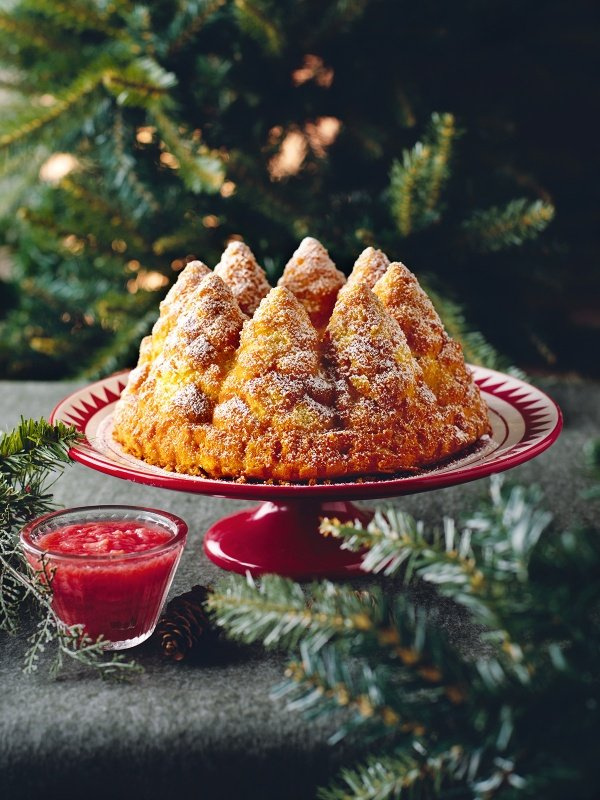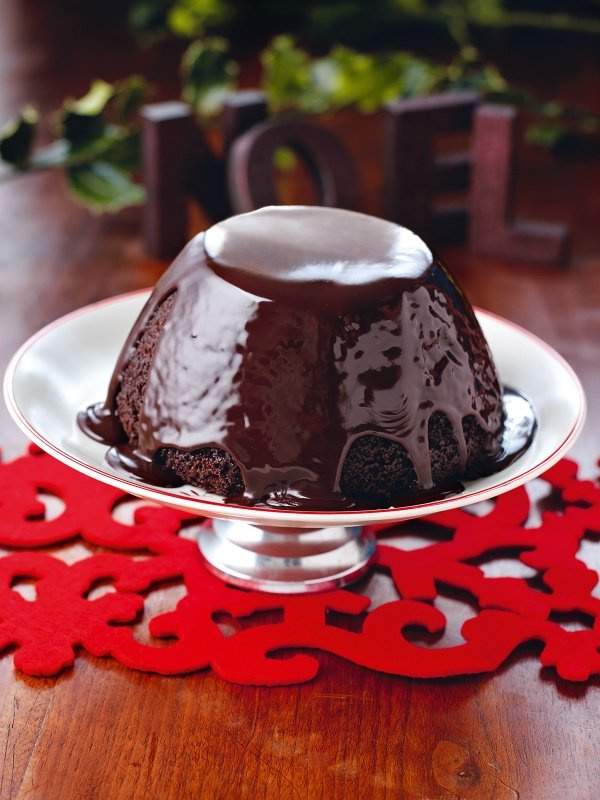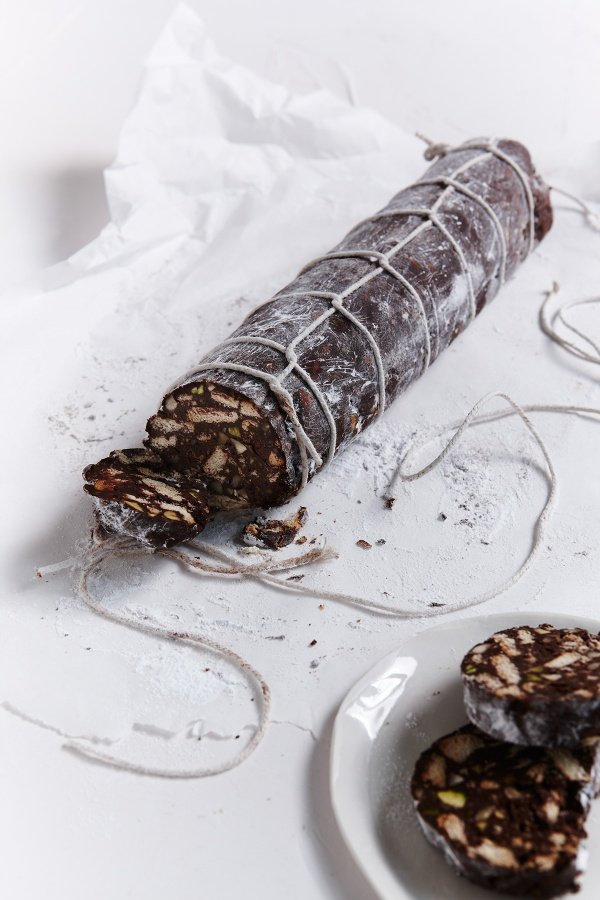 There are so many recipes I haven't been able to mention, but I have some helpful Christmas links for you to delve further into deliciousness - Christmas Baking, Christmas Cakes, Christmas Desserts, Main Courses, Sides, and Edible Gifts.
Before I go, I want to let you know that the Christmas Pudding Hunt is in full swing, and you can enter it - both for the fun of it, and to win a gorgeous Fortnum & Mason hamper - at any time up to December 25th. And all that remains for me to do is wish you a happy and healthy Christmas. Take care of yourselves x