Print me
Introduction
Venezuelan cachapas are a type of sweetcorn pancake made by grinding fresh kernels with salt, egg and butter. The variety of corn used in Venezuela is so starchy – the kernels release a pearly liquid when pulverised – that no flour or milk is needed to create a luxuriously thick batter, stippled with nibs of whole corn. Once cooked, the pancake is folded over a generous helping of queso blanco, the mild, white, Latin-American cheese you might replace with some mozzarella or halloumi. This recipe works for the sort of sweetcorn widely available in the UK, but without the authentic starchiness, you do have to rely on the egg and a small amount of flour to make the batter cohere.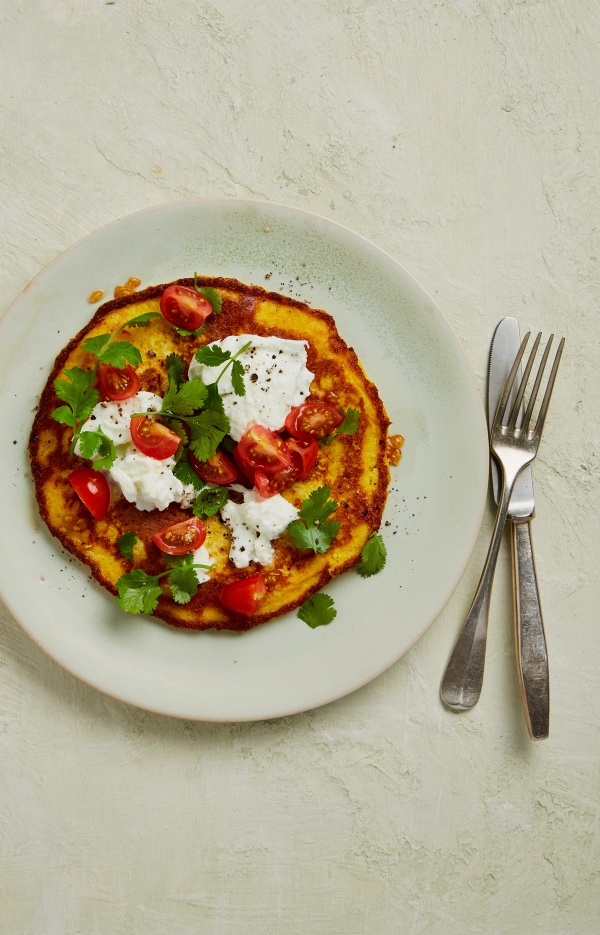 Ingredients
Makes: about 18 pancakes
kernels from 4 fresh sweetcorn cobs
4 tablespoons plain flour
½ teaspoon salt
1 egg
butter or bland oil to grease the pan
mozzarella or halloumi
tomatoes
fresh coriander
Please note that nigella.com is not able to accept responsibility for any substitutions that Ocado may need to make as a result of stock availability or otherwise. For any queries, head to ocado.com/customercare.
Feel free to use the "swap" feature and adjust brands and quantities as needed.
Method
Sweetcorn Griddle Pancakes is a guest recipe by Niki Segnit so we are not able to answer questions regarding this recipe
Blend the corn kernels with the flour, salt and egg.
Leave to rest for 20 minutes.
Over a low-medium heat, wipe a heavy-based frying pan or flat griddle with a little bland oil, butter, or a mixture of the two. Flick a drip of batter on the griddle to check for cohesiveness and add more flour (or more egg) if it doesn't hold together. Watch like an overprotective parent, as the corn's natural sugars make these pancakes prone to burn; they should be about 16–20cm in diameter.
Fold the pancakes over some mozzarella or grilled halloumi with coriander leaves and sliced cherry tomatoes.
Other recipes you might like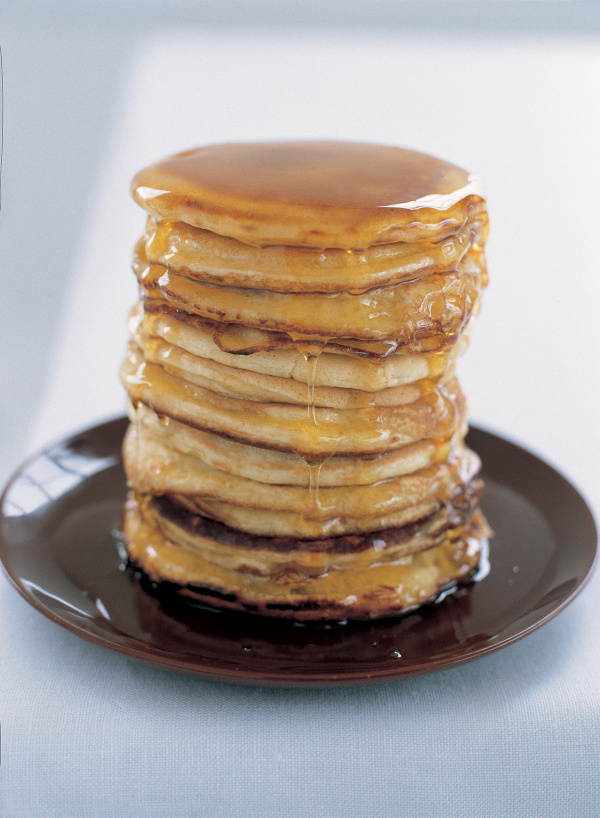 American Breakfast Pancakes