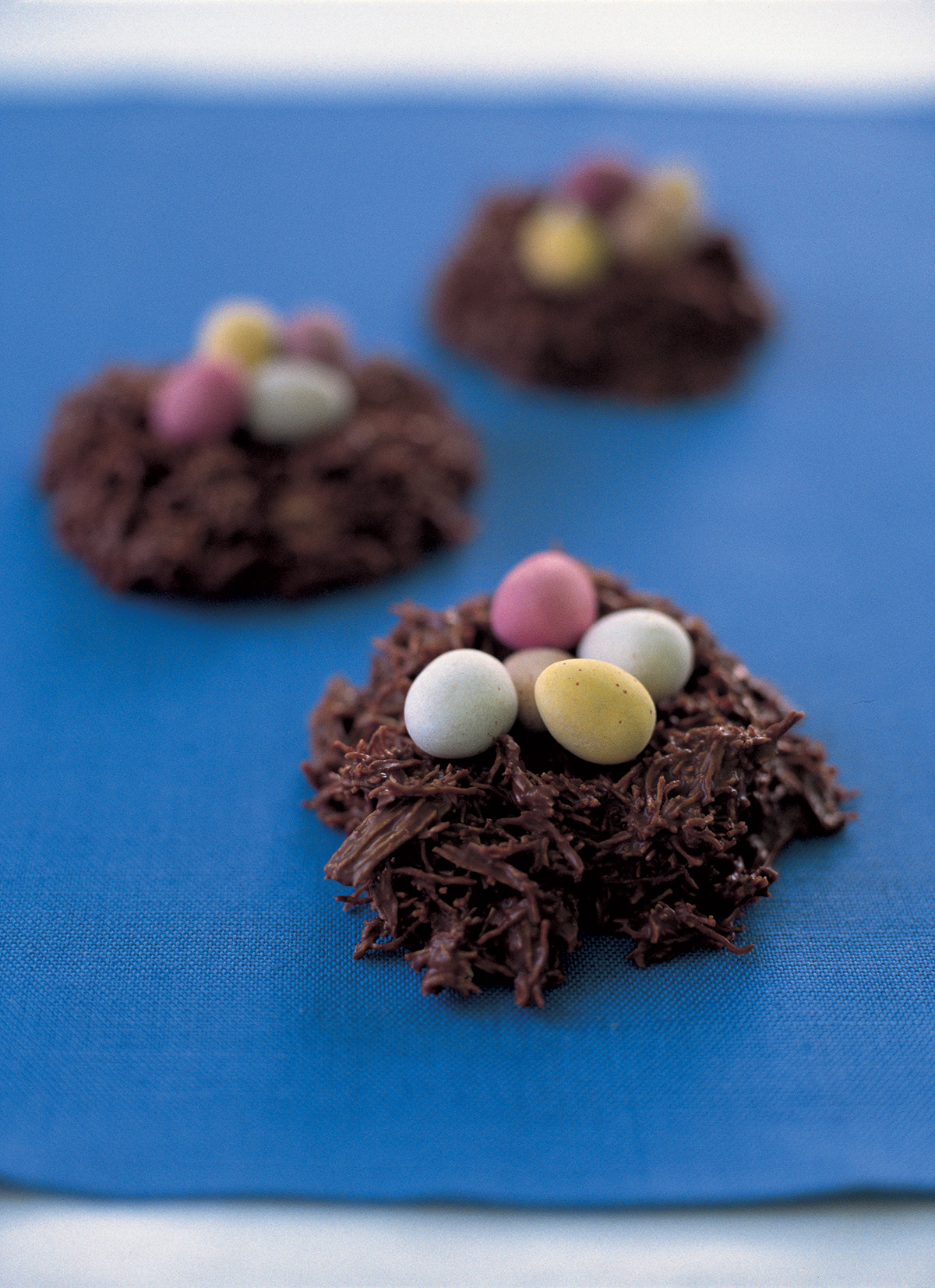 I suppose it comes as no surprise that I like to return to the same recipes over and over again; after all, my most recent book is actually called "Cook, Eat, Repeat"! It's not that I don't absolutely love tinkering about in the kitchen and coming up with new recipes, but — especially when it comes to marking special family meals and celebrations — the ritual of repetition seems to imbue an occasion with more deeply-layered meaning. And so, as Easter approaches, it gives me a warm and comforting feeling to be once again planning to cook the recipes that say Easter to me and my family. And do please join me on a whistle-stop of the dishes in question!
First off, the Paschal Lamb! For years and years, I always made my slow-cooked lamb shoulder with mint and pomegranate and although I do have newer recipes, I find this recipe so easy, so forgiving, and so beautifully celebratory, that it's always top of my Easter list. Having said that, I don't think I could bear to leave either my spatchcocked lamb with bay leaves and balsamic vinegar or the gorgeously aromatic Herbed Leg of Lamb off the list! The former is ridiculously speedy and so easy to carve, both factors strongly in its favour, even though the taste alone is convincer enough! The latter is the most recent addition to my Easter table, and the citrus-spritzed oregano and rosemary fragrance, its brightness of flavour, even when the ludicrous bright green of the herbs has been dulled by the oven provide instant uplift both as you prepare it and when you eat it. And I do recommend a particular favourite of mine, Spiced Bulgar Wheat with Roast Vegetables to serve alongside, but it also is a great vegan-friendly main course in itself.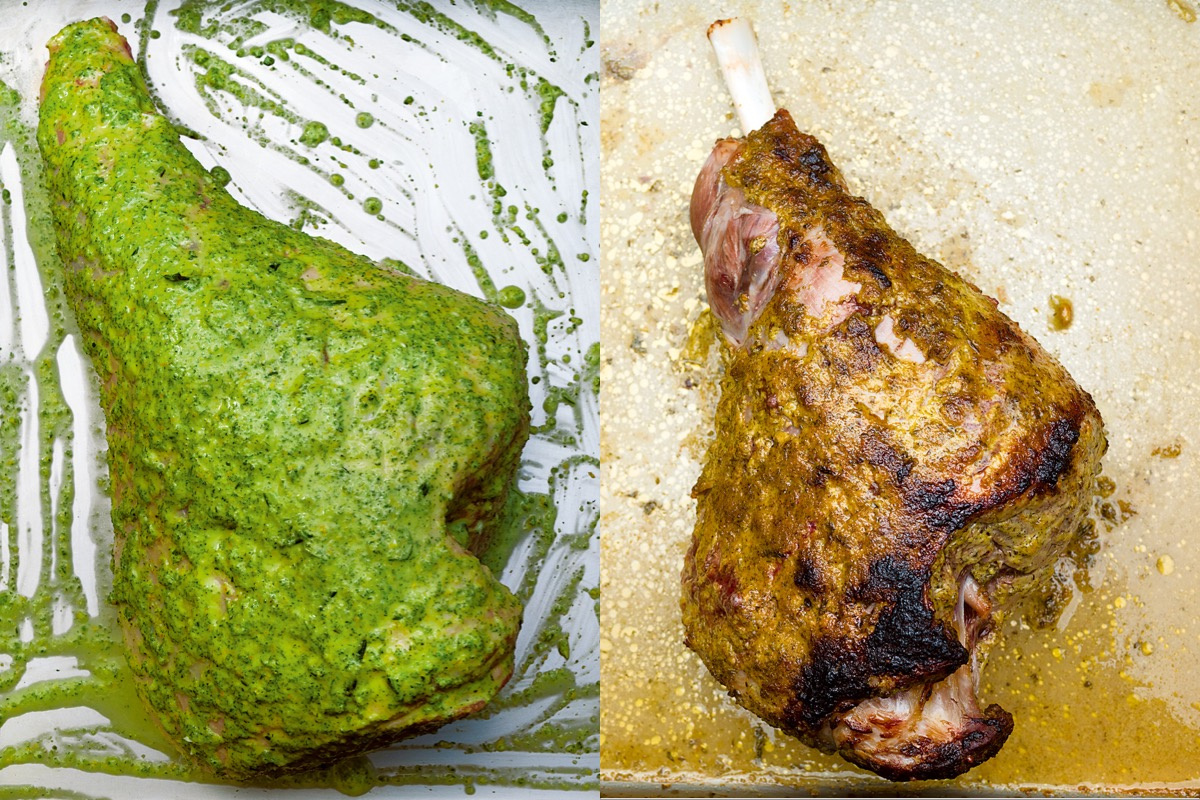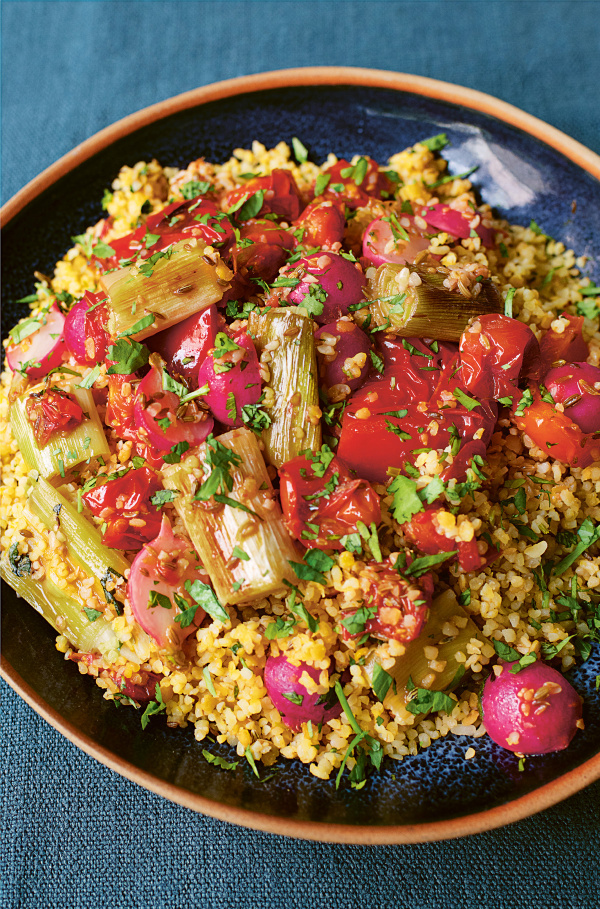 But back to the meat-eater's menu, I do rather love the American tradition of an Easter Ham. While I know that both my Coca Cola Ham and Ginger-Glazed Ham are Christmas stalwarts for many of you, I am always ready to pull them into active service at this time of the year, too. And if either of these options appeal to you, too, I just have to tell you that you should consider serving a big bowl of Brown Butter Colcannon to go with.
My own personal Easter cooking tradition demands, at some stage in the proceedings, the odd-sounding but gorgeous-tasting hybrid that is Kedgeree Risotto. And yes, I make them over and over again at Christmas, but surely Devilled Eggs deserve an Easter showing as well! I'm hoping to get my hands on some English asparagus, too, so that I can make that spring serenade in food form, Asparagus, New Potato and Radish Salad.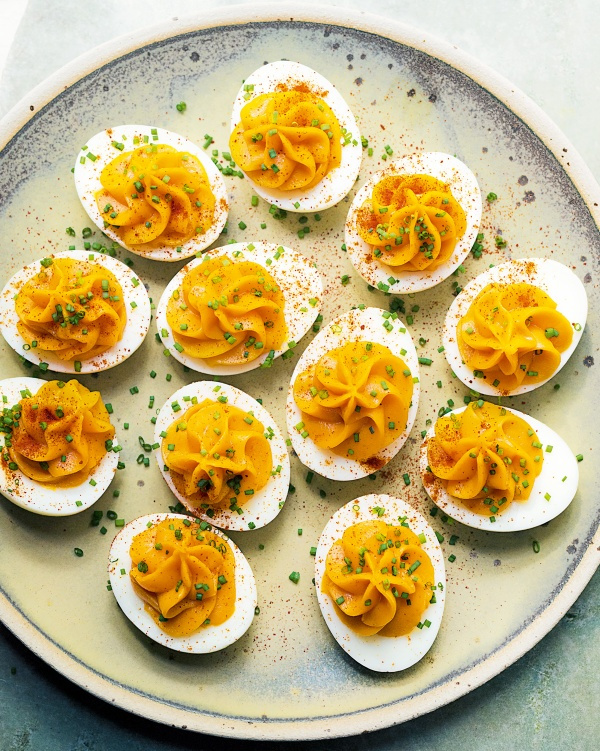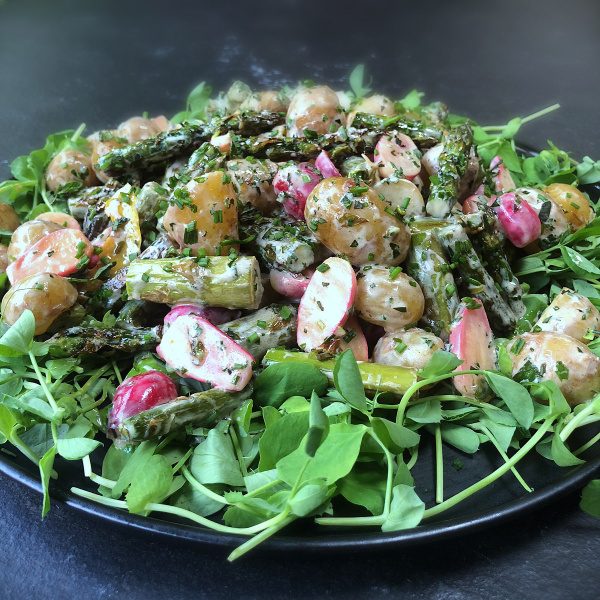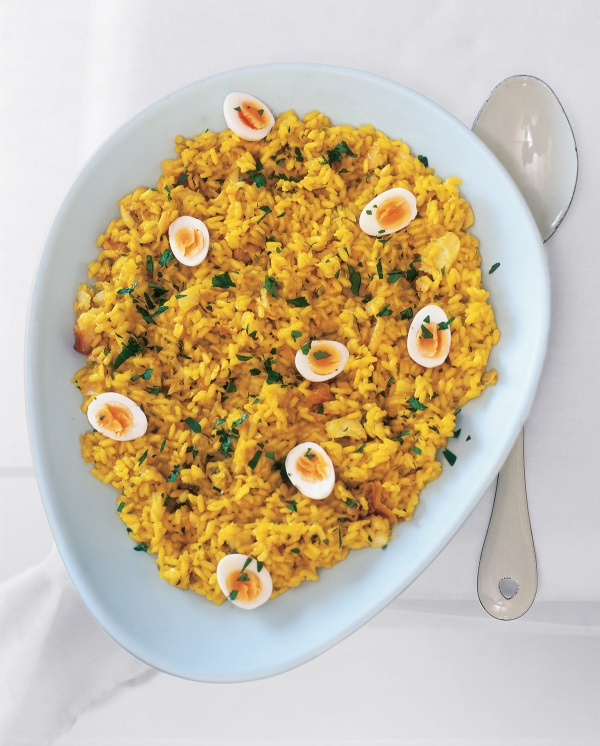 But it's when it comes to the sweet side of things that I really bring out all the old favourites. It stands to reason: there are wonderful bakes to be made throughout the year, but only at Easter do we have Simnel Cake or Hot Cross Buns! Talking of the hot cross buns, they also happen to be this month's Cookalong — so if you feel like trying your hand at winning a personalised and signed book of mine of your choice, please do enter. The Cookalong is open to everyone, everywhere, and details of how to enter can be found here. They're not hard to make, but as you can see from the photograph of these ramshackle ones that I made with my children many years ago, Bake-Off style perfection is never the byword with me! Homemade Hot Cross Buns, even if (like me) you don't make 16 that all look exactly the same, taste worlds apart from shop-bought. And the scent in the kitchen as you make them is something I look forward to every year.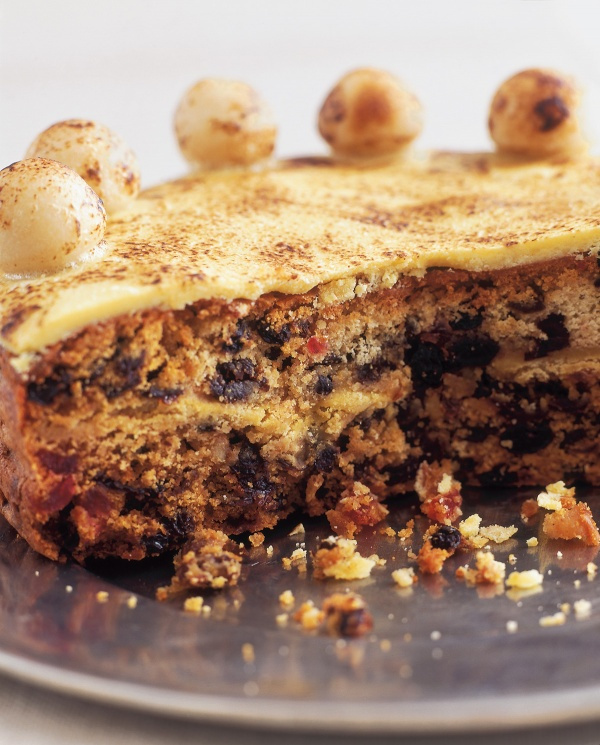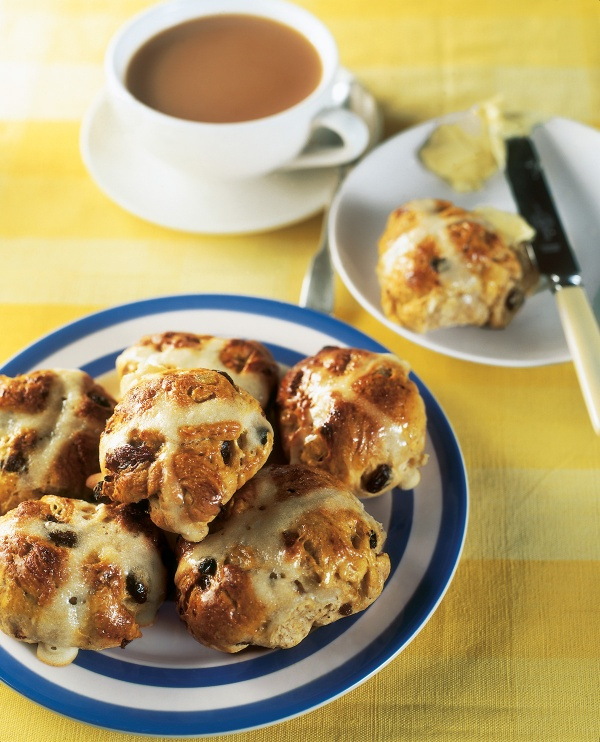 And in my house, every bit as traditional as Simnel Cake and Hot Cross Buns, is the yearly appearance of my Easter Egg Nest Cake. It's a long time since I made the precursor to this, namely these Easter Nests, but if you have young children, I'm sure they'll love making them, just as mine used to. I think it's fair to say that Easter is a time when chocolate comes to mind generally, and so I thought I'd suggest a few more chocolatey creations. The elegantly rich Chocolate Meringue Truffle Cake is certainly one to bear in mind, as is this Chocolate Fudge Cake. And my Dark and Sumptuous Chocolate Cake happens to be vegan-friendly and a doddle to make. Whenever I need a really divine chocolate cake, and need it to be as effortless as possible, this is the cake I turn to, whether those who will be eating it are vegan or not. And based on the Mae West premise that too much of a good thing can be wonderful, I must propose the marvellous madness of this Toblerone Fondue!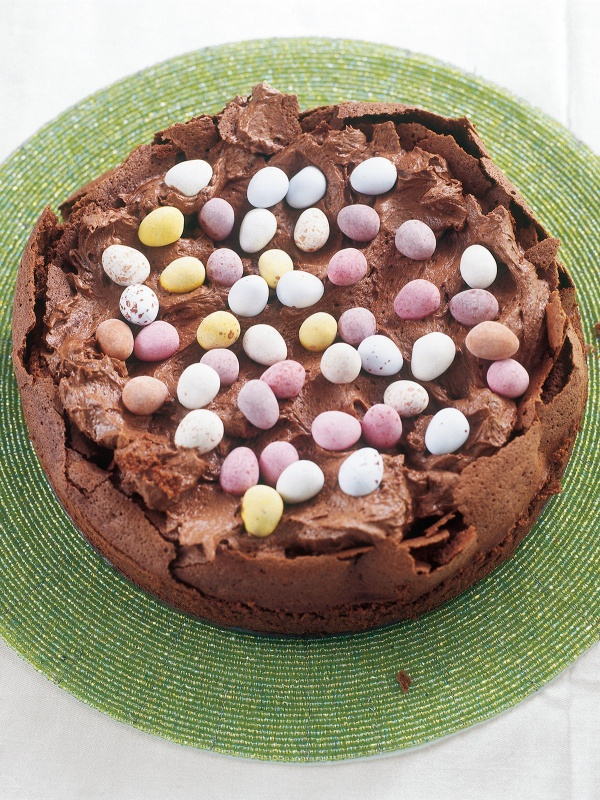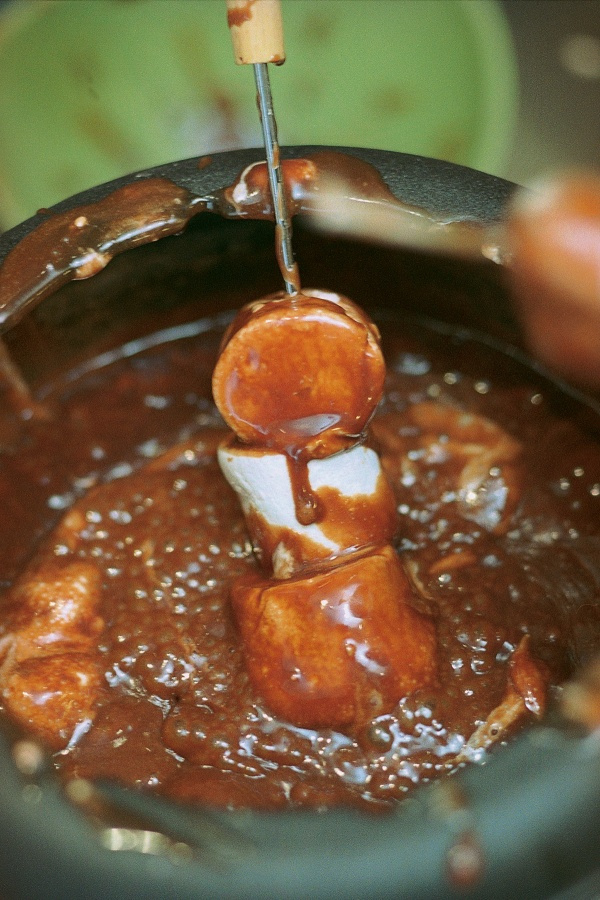 Despite everything I've said, I'm going to end my list of Easter suggestions with a new recipe! Well, it's not a new recipe in itself, but I have only recently done my own recipe for Maritozzi — these being the most fabulous cream buns, which have long been a Roman Easter tradition, although you can actually see them in bakeries in Italy all the year round. They should really be oval rather than round, but this is how I make them and I've tested them out on enough Italians to feel confident about the fact! And it's a fabulously easy recipe. I know lots of you feel anxious about any sort of baking with yeast, but making these should banish any fear. Since I wrote this recipe exclusively for Ocado, you can find it here.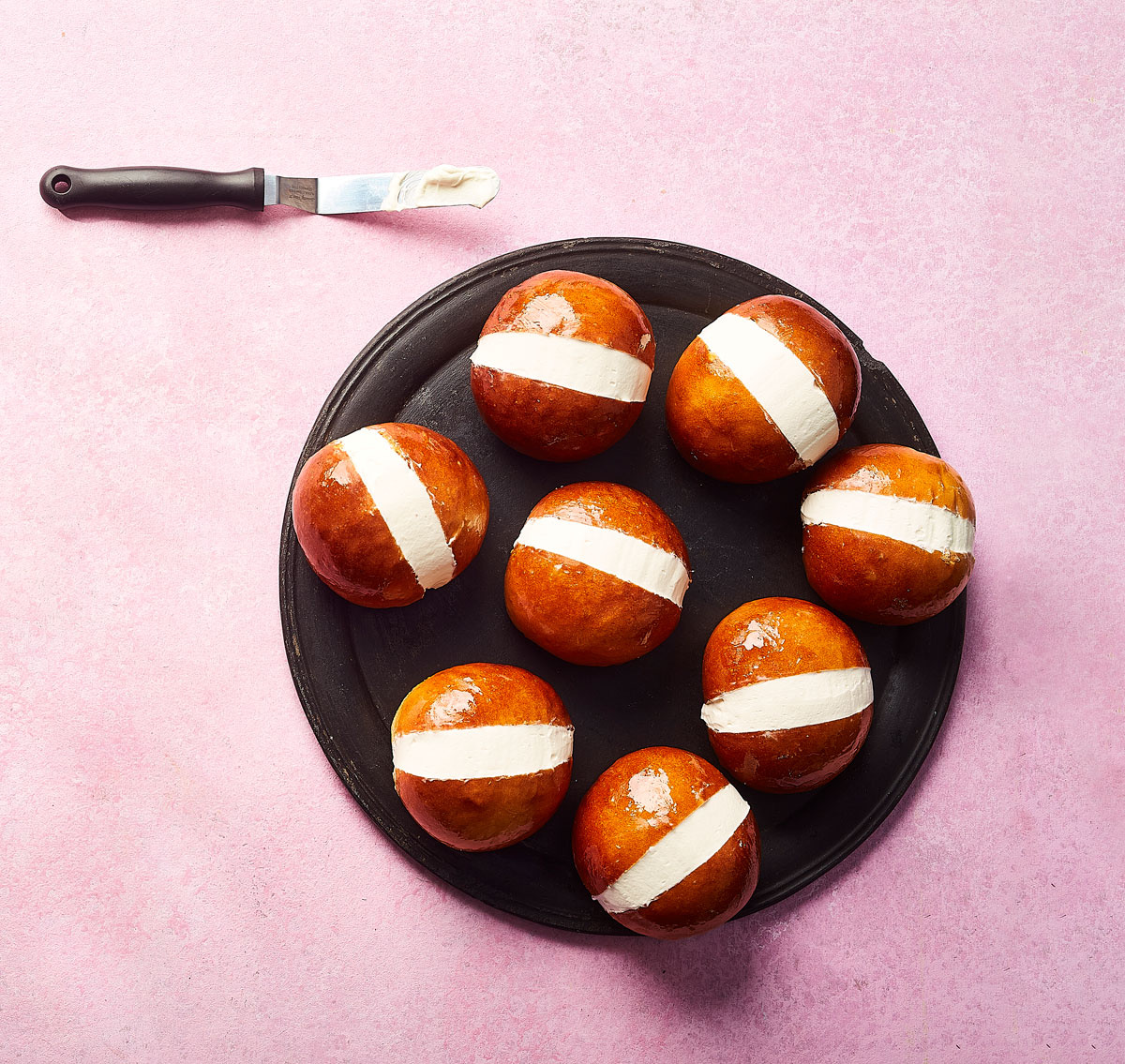 Of course, it's not just Easter now, it's also Passover. For my own part, I suggest this Apple and Almond Cake (and I often make a smaller one using half quantities to be baked in a 20cm/8 inch Springform) and Chocolate Olive Oil Cake which is a lovely, easy cake to make. It looks plain, but tastes gorgeous! And then I have a couple of suggestions from the CookbookCorner Archive: Josh Cohen's fabulous Tiramatzu and Benedetta Jasmine Guetta's Honey Matzo Fritters.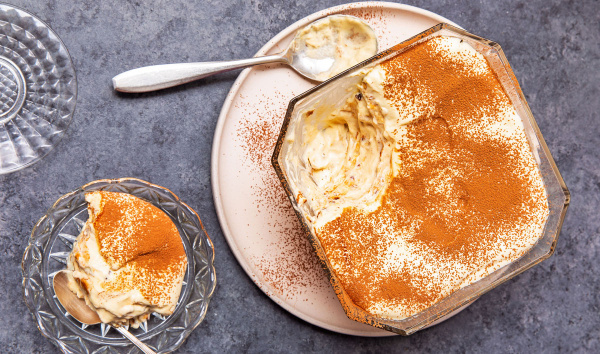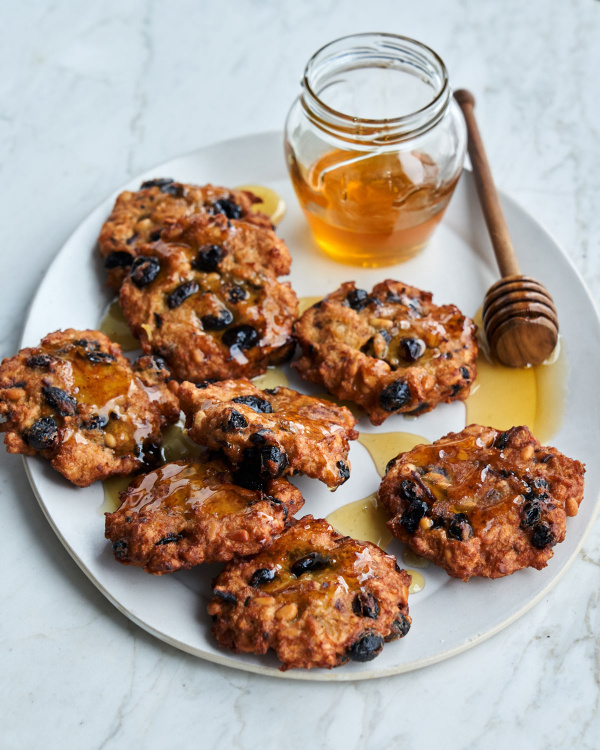 It remains only for me to wish you all a wonderful time and to announce that the annual Easter Egg Hunt is now live on the site! It begins today, Monday 3rd April, and you have till the end of the day on Monday 10th April to enter and complete the challenge. And this year the prize is a fabulous Our Place Home Cook Duo (a Perfect Pot in Sage and an Always Pan in Spice). As ever, of course, the runners-up will win a signed copy of my book COOK EAT REPEAT. The details of how to enter are on this link and it's free to enter, and open to anyone anywhere! Have fun, and Happy Easter!